Fireplace bellows make life easier by breathing life into fading fire. The tool works by fanning flames with oxygen to keep the inferno blazing. If you are wondering which bellow to go for, then you are not alone. This article covers the top 5 best bellows in the market today.
But before that, let us understand the key considerations to check out when purchasing this tool.
Considerations when purchasing bellows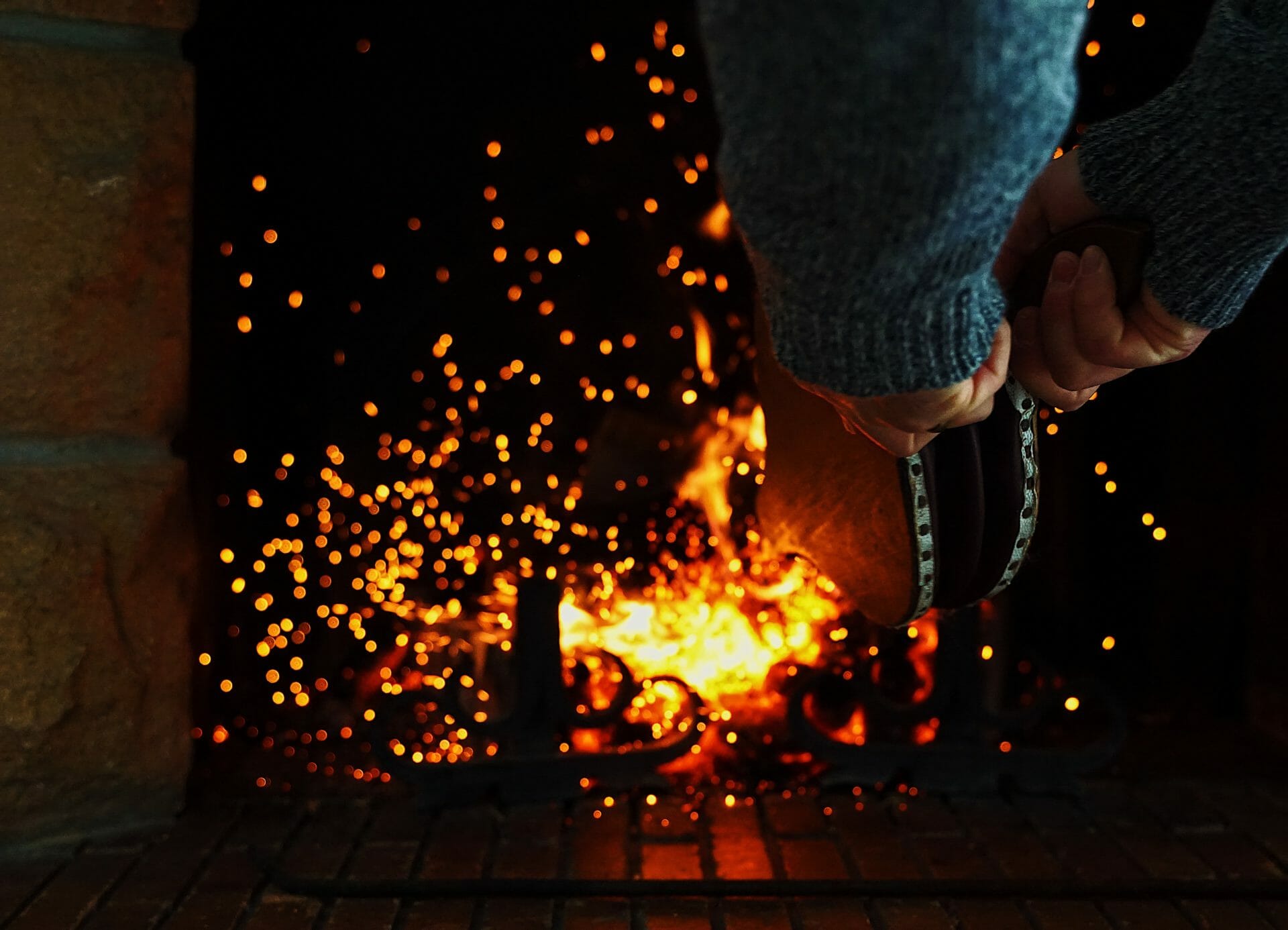 Different bellows have different features. If you want to end up with the right one, consider:
1. Size
A standard size fireplace measures 17-20 inches long and 7-10 inches wide. This makes the standard size more efficient and more effective than the smaller ones that measure 12-15 inches long and 5-7 inches wide. There are however some instances you might choose a smaller one especially if you have concerns with lifting and holding it.
2. Handle length
You should always check the length of the handles. Longer handles that extend past the chamber provide enough leverage when you compress the bellows with minimal effort. Shorter handles on the other hand mean that you will use more compression to fan the flames.
3. Features
The quality of the bellow makes a huge difference in how long it lasts. So always consider the material the chamber is made from. Some are made from faux leather, synthetic leather, or leatherette while others are made from plastic, vinyl, and PVC. Synthetic-made materials are not as durable as those made from genuine leather.
The nozzle is the closest part to the fire so always ensure it can take the heat. It should be made of metal that cannot catch fire if the flames flare. You can also check out brass-made nozzles that can withstand high temperatures and corrosion. Zinc is another tough material you can go for, but its downside is that it is prone to corrosion.
4. Prices
You probably have heard the saying, "you get what you pay for". It does apply to the bellows with high-end ones costing as much as $75 or more, mid-range ones costing $20-$50, and the cheaper ones (often found in smaller fireplaces) costing around $15.
5 Best Fireplace Bellows
1. Amagabeli Fireplace Bellows 15.5" X 7"
The Amagabeli bellow is made from a beautiful black wood color finish and an elegant traditional design that looks attractive on your wood burner. The nozzle is made of zinc-cast crafted from thick ply board and black artificial leather with rivets. It is also fitted with a 12.8-inch long strap for a wider opening that enables a large blowing capacity.
The Amagabeli bellow is small in size, making it perfect for a BBQ barbecue tool kit. It is also quite easy to hang it next to your fireplace or chimney. It is quite easy to use and you will require just a few blows for your fire to go up well. This tool features a round tip design to get the fire roaring quickly.
Pros
Easy to use
Durable material of plyboard and artificial leather with rivets.
Efficient enough
Cons
The cord is a bit fragile
Video overview
2. Z-Color Brown Wood Fireplace Bellow
If you want to keep your fireplace in order and keep away from blowing flames with your mouth, then consider purchasing this bellow. It is crafted from hardwood and heat-resistant leather with rivets. It's also a perfect housewarming gift for your friends and family.
The tool has a decorative traditional style that adds a rustic country feel to your home. Operating it is quite simple as all you need to do is hold the handles with both hands and press back and forth to produce an airflow.
The forced air produced is powerful enough to fan the fire and keep it blazing in indoor settings, BBQ, smokers, coal grills, campfires, fire pits, and even wood stoves.
Pros
Easy to use
Decent build
Can be gifted to loved ones
Cons
You cannot hang the bellows closed
Video overview
3. Kerykwan Fireplace Bellows 15.5" X 6.7
The Kerykwan fireplace bellow is a great value for your money. It boasts of a decorative traditional design that creates a rustic setting to a wood fireplace. It is also a perfect décor addition to your walls.
Using this tool is quite easy as it draws air through a hole in its bottom and forces it out through the nozzle. It is constructed from 100% solid wood with a powder-coated finish, giving it an elegant appearance.
Other than that, this tool features a zinc-cast nozzle, plyboard, black artificial leather look, and a perfect size.
Pros
Made from premium material
Has an elegant design
Functional
Cons
Cannot withstand heavy use
4. TJ. MOREE Fireplace Bellows Indoor 19'' X 8"
The TJ. MOREE bellow is constructed from durable material with an exquisite wooden surface, rubber wood, and heat-resistant leather with rivets. It is fitted with an effective zinc-cast metal nozzle that helps clean and push the air out.
The traditional rustic design is beautiful and functional in adding a touch of style to your home. It is well decorated with an antique design, a vintage metal nozzle, brass rivets, artificial leather, and warm golden color that blends with almost any room décor.
Storing this tool is quite easy as it can be hung conveniently on your fireplace tool stand or beside the fireplace, chimney, or wood stove.
Pros
Has stylish and heat-resistant design
Artificial leather loop for easy hanging
Great nozzle
Video overview
5. INNO STAGE Wood Fire Air Bellow 19" X 8"
Looking for a bellow that will keep your fire burning? Then the INNO STAGE Wood fire is the best choice. Its large size is like none other in the market. It has a large blowing capacity that's coupled with a round tip design to roar your fire quickly.
It features a classic look suitable for both outdoor and indoors, a durable wood surface, and sturdy rivets. It is also designed with a firm loop for easy storage. There is also a minimal risk of burns when using this tool.
The INNO STAGE bellow is a perfect gift for a loved one and ideal for camping, fire pits, and barbecues.
Pros
It is sturdy
Great value for your money
Functional due to its large size.
Cons
Might get loose around the leather after a few uses
Video overview
Conclusion
I know by now you have a picture of which bellow to go for at the back of your mind. The bellows mentioned in this article work efficiently and you should always go for that which suits your needs.