There is something so satisfying about tending to a fire. From the crackling sound of wood and the heat that feels so cozy
I love having a fire in my home and I find it such a shame when I am not home to tend to it. I'm jealous when I'm at work and my stay-at-home wife gets to poke and prod the burning tinder (no, not that Tinder).
This is the fire poker we chose:
It's an indispensable fireplace accessory. Make sure you choose one with a handle that doesn't conduct heat- it needs to be of a material that isn't going to burn your hand!
Get yourself a fireplace glove for extra protection.
For indoor fireplaces, go for a 15″ to 20″ option. But if you're tending an outdoor campfire or fire pit, you'll need a longer reach, so go with one that's 30″ to 40″.
Check out these fireplace tongs if you want a bit more control over your firewood.
The last bit of advice- choose your hook type carefully. There are simple sharp pointy ends, prong-styled fork hooks, fishhook models or a rake model. The hook style is the most popular for indoor fires, while the rake style is best for outdoor campfires.
No matter the type of fireplace you have, you definitely need one of these sticks, at a minimum!
The 5 Best Fire Pokers
1. The Campfire Fire Place Tender Poker
Sale
Bestseller No. 1
The Campfire Fire Place Tender Poker is an essential wood fire poker made of stainless steel and iron to assure long-term usage and durability. It also has a grip for both aesthetics and ease on the hardwood.
Is it necessary to use poker on top of the fireplace? The Campfire Fire Place Tender Poker is required so that you obtain optimum heat distribution among the wood items. It's also helpful for wood stoves, fire pits, and bonfires and comes in 36 inches long, a good length for fire poker.
Pros
This poker is made of stainless steel and cast iron, making it durable and versatile in an outdoor fireplace or a home hearth.
The sturdy wooden handle provides a firm grip.
The bonfire poker is 36 inches long, keeping your hands away from the flames and giving you more control over the fire.
This attractive fireplace piece has a black finish that goes with any house or fire pit décor. The multi-functional end sparkles in the light.
The poker makes moving branches inside the fireplace simple.
It's the best fuel for outdoor and indoor usage, and it's great for fireplaces, campfires, and wood stoves.
Cons
It may come apart if the handle and poker to the shaft are not securely fastened.
The handle on this poker is too flimsy to make for a nice experience.
2. The SteelFreak 36 Inch
Bestseller No. 1
The SteelFreak is a 36-inch heavy-duty fire poker made with 1/2 inch round bar steel and is handcrafted. It protects your knuckles from burns caused by the heat of a hot fireplace, fire pit, or burner being mistakenly touched by providing knuckle protection.
Pros
The bonfire poker is 36 inches long, allowing you to keep your hands out of the heat while still giving you control over the fire.
It is made from 1/2″ round bar steel, which will last longer.
It is most effective for both indoor and outdoor usage.
It's constructed of metal, sturdy, and black steel with a beautiful wooden handle that will last for many years.
The handle and loop make it easy to store the poker when you're not using it.
It is simple to set up, even for inexperienced users. It does not come off or become loose quickly.
Cons
The poker is flimsy and thin.
The handle doesn't provide a pleasant grip.
It is rather hefty to handle for an extended period.
3. The Minuteman International Rope Handle Tongs Poker
Over the years, corrugated metal devices have evolved from merely useful and attractive to more fashionable. The Minuteman International provides a large range of corrugated metal tool-sets to fit all of your requirements. It comes in different sizes, which are also available separately. They're all excellent.
Pros
Lightweight
Regular and Extra Long wood pokers are available for wood stoves.
Extra lengthy fireplace poker with a good appearance and utility, usually handmade.
This cast iron fire poker has a bent poker hook for spreading coals for rolling and settling material in the pit.
The tool is designed for big fire pits and fireplaces, with a maximum length of 36 inches. There are several different size options available.
The shovel's wooden handle makes it simple to hang on the wall.
It has a corrosion-resistant black covering on its body, so it stays safe from rust and may be used outside without any worry.
Cons
The head of the handle is tiny in comparison to the straight-sided design.
Because it is quite long, some people may not like it.
The poker is flimsy and not strong enough to provide a pleasing experience.
4. The Sunnydaze 26 Inch Long Fire Pit Poker Stick
This is a robust fire poker for use in both outdoor and indoor fireplaces during barbecues. Do not be concerned about being burned around the fireplace or at outdoor gatherings! The Sunnydaze is a useful tool that allows you to avoid the flames while keeping you safe from them. For some consumers, it's one of the finest fire pokers available.
Pros
The bonfire poker is 26 inches long, keeping your hands away from the fire while enabling you to have more control over it.
This fire poker is made of metal, both sturdy and black steel, with an attractive wooden latch that will endure many years.
Even for novice users, setting up an account and using the program is simple. It does not come off or become loose quickly.
It's a firepit that you can take with you on your balcony, patio, lawn, or camping site.
It's great for both indoor and outdoor usage.
Cons
The poker is not robust enough for the user who uses it frequently.
For huge fireplaces, the length is shorter than usual.
5. The Homebasix Fireplace Poker
Sale
Bestseller No. 1
You need the appropriate equipment to keep your fire burning correctly, then look no further than Homebasix Fireplace Poker. This poker is made of well-known and classic black wrought iron. It has an attractive appearance. Besides, it comes in 27 inches to prevent your hands from burning.
Pros
The bonfire poker is 27 inches long, allowing you to keep your hands away from the heat while also giving you more control of the fire.
It is ideal for fireplaces, wood stoves, and fires, as well as outdoor use.
The poker is constructed of steel and has a thick powder-coated finish, making it durable and suitable for outdoor or indoor fireplaces.
The handle of this knife is unusual, as it features a distinct pattern that provides an excellent grip.
It has a black finish that matches any house or fire pit decor.
The fire poker is constructed of steel, long-lasting and black steel that will last a lifetime.
Cons
The poker tip is rather blunt.
For some consumers, the length is too short.
Buying Guide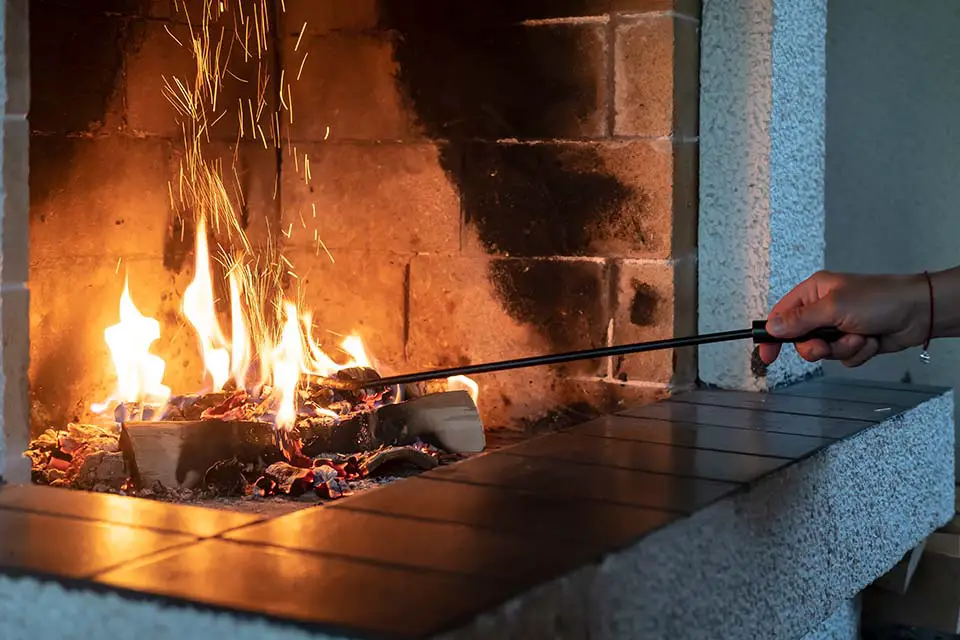 Below are some of the essential aspects to consider while purchasing a fireplace poker. There are a bunch of tools you need to tend your blaze- and this is one of the most important ones.
Handle
The handle is the first and most essential element to consider before anything else. The handle must have been constructed of a different material than the rod of the stick. This will make sure that the heat does not pass through the stick and burn your hands. While single-piece pokers do not have handles, they do need them for greater safety.
Length of a fireplace poker
The length of the stick is also another key consideration. The majority of staves are about 15 to 20 inches long, although this can be insufficient if you consider larger pits or outdoor fires. You'll generally want to go with shorter sticks in these cases. For those scenarios, you should choose sticks measuring 30 inches to 40 inches long. They'll make it easier for you to control the fire.
Durability and material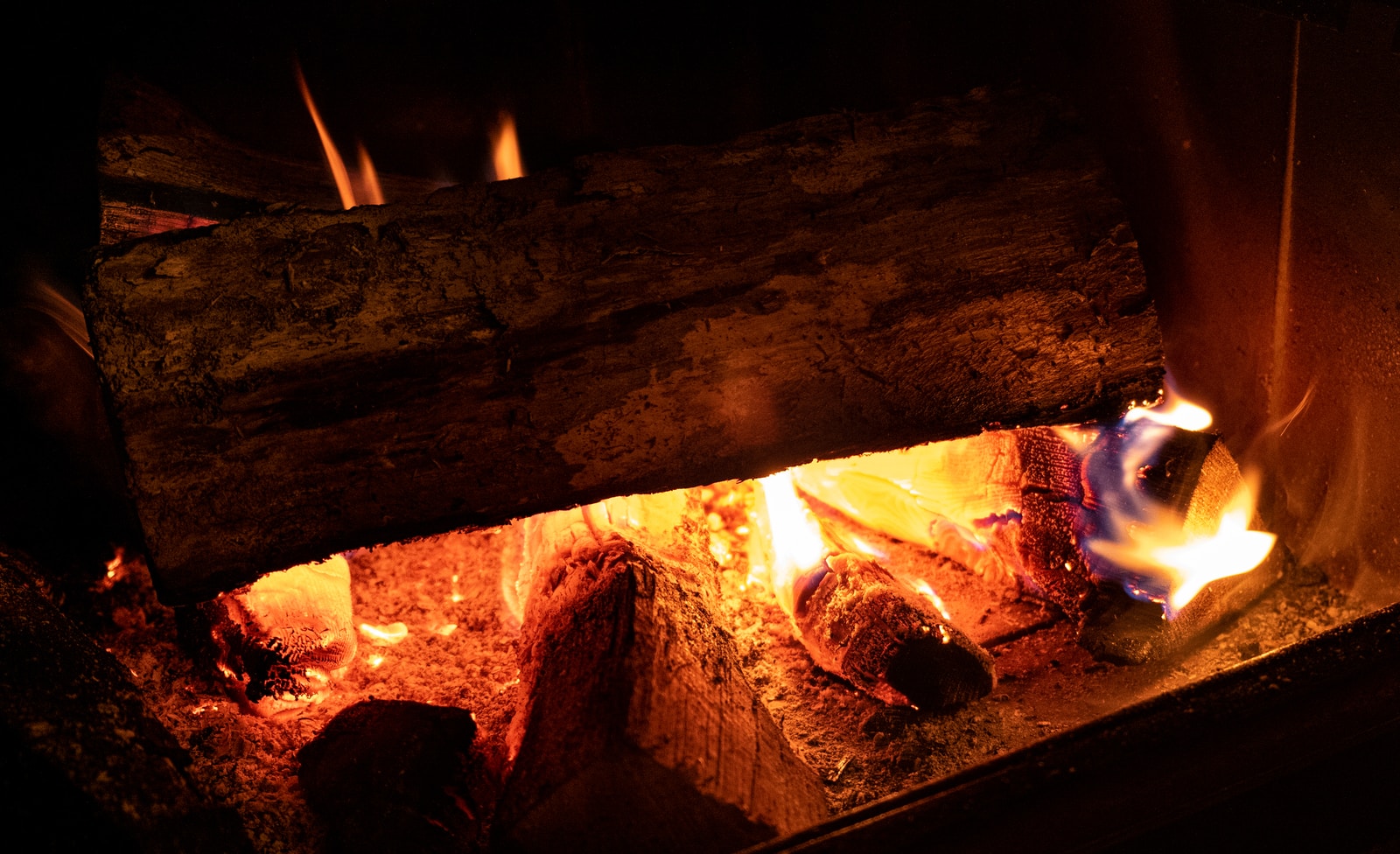 The material used to create these fireplace pokers will determine their longevity. Most of the sticks are constructed of heavy-duty stainless steel, which can endure any high temperatures that the pits or fireplaces may produce.
You may also use wrought iron rods if you don't have a stainless steel or iron skewer. Wrought iron rods are less expensive and just as successful as stainless steel or iron skewers in piercing.
Single item vs. multiple ones
Good poker can be played with one hand, and it may be made of wood or plastic. Poker sticks are available in single pieces or multiple pieces. The most popular poker stick is the single piece, which performs adequately and is liked by many players.
For instance, many people enjoy throwing their food on a fire pit or in an outdoor fire pit. If you have numerous use cases such as indoor fires, outside firepits, and so on, you might want to consider buying this model. Other than that, a single stick design is sufficient.
Hook type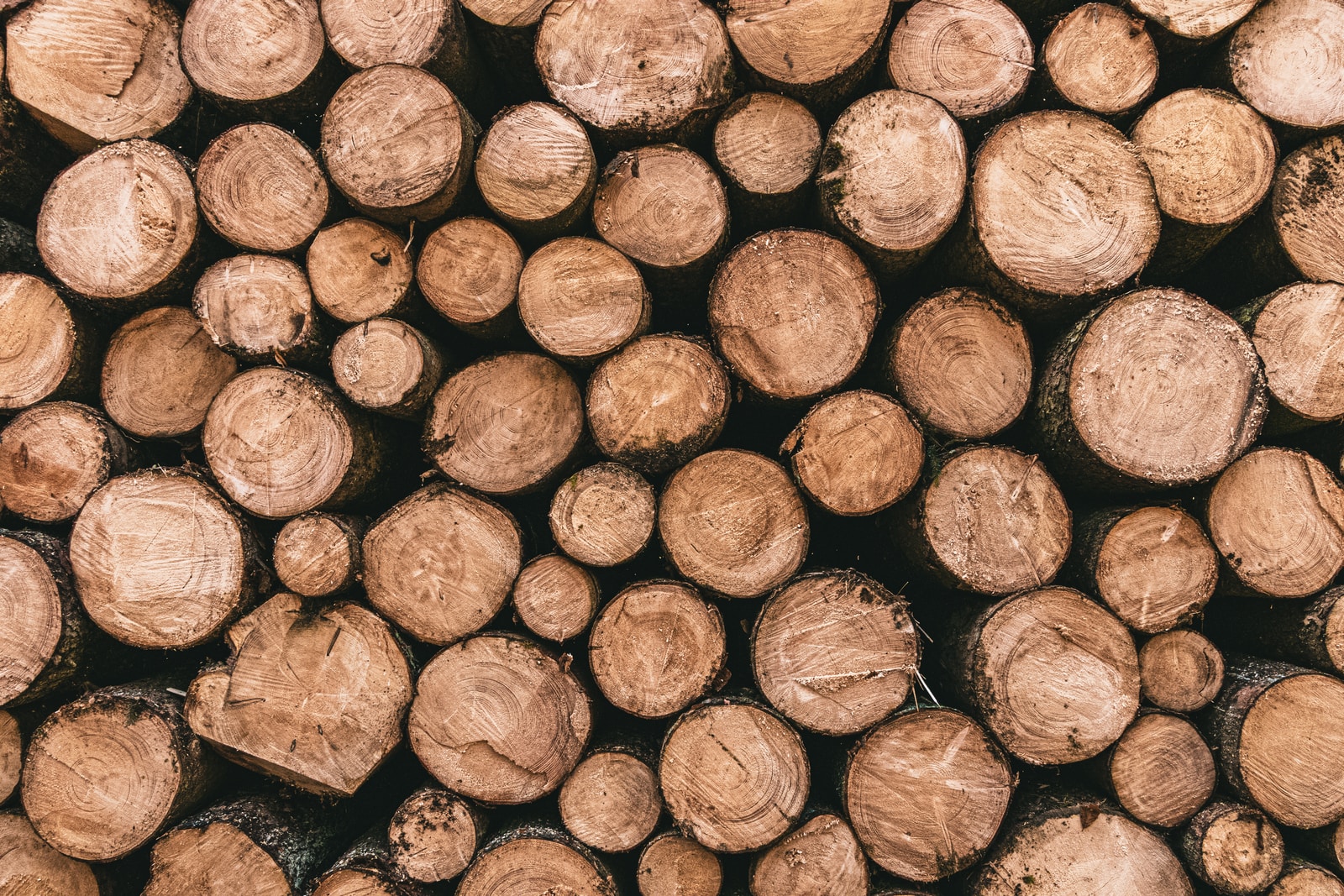 The type of hook on the poker stick is the fourth item to consider. This is crucial since it will indicate how effectively the poker will contact with fire. You have a variety of hook designs, including round hooks, prong-style fork hooks, simple sharp pointy ones, and rake models or fishhook models.
Depending on individual taste, rake or fish hook designs for gathering firewood outdoors may be preferable. Other than that, you have a variety of simple hook models that are more than sufficient.
Bottom Line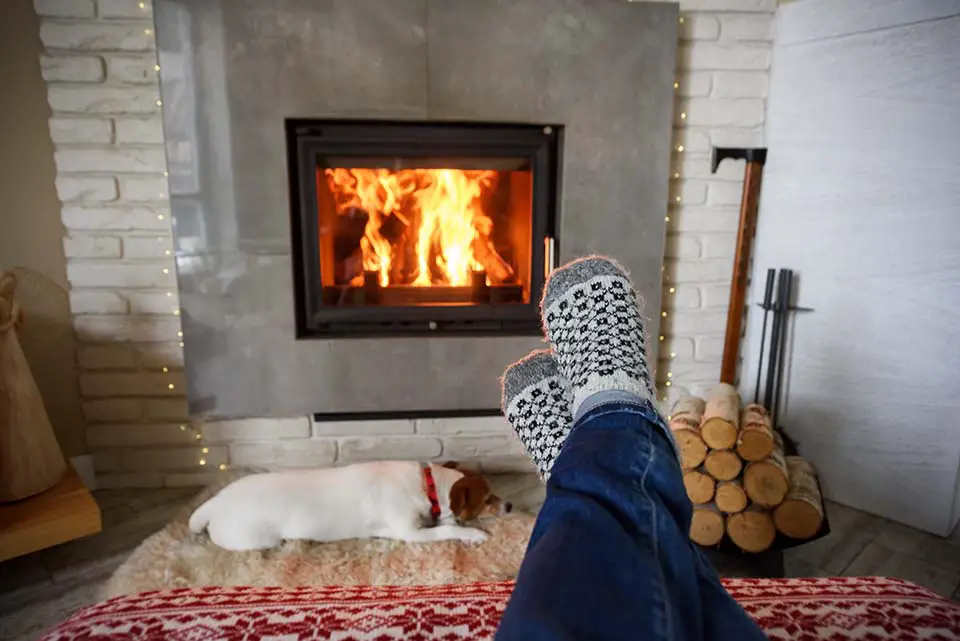 Many people worldwide have to deal with the same issue; winter. Nothing may match the atmosphere and comfort we experience when sitting beside a fire and warms ourselves. Fireplaces have evolved into a need and habit, all in the name of comfort.
When the weather gets chilly, one of the places you want to spend more time in is your fire pit. It may be a friend to everyone during the winter months, providing relatives, friends, and families with heat and ambiance.
It's become customary for people to sit close to the fireplace with a cup of coffee and a good book or chat with close friends. However, what's the most necessary tool for a fireplace? Of course, it's a fire poker.
A fireplace or a wood-burning stove is all you'll need in the winter to keep your house warm and comfortable. Because basements are typically colder than the rest of the apartment, we understand that fireplaces are ideal for usage there. Nonetheless, you undoubtedly understand how challenging it is for everyone who sits near a fireplace to maintain the fire burning.
You should not overlook a poker stick for the fireplace, which is a must-have. When utilized, it keeps you clean and safe. A variety of excellent fire poker sticks play an essential part in allowing you to insert more branches while avoiding injury. Choosing the ideal fire poker is a learnable ability.
However, it does not imply that you should go out and choose anything at all, as long as you figure out what is appropriate for your fireplace. In this guide, we'll look at the 5 best fire poker you could ever wish to have. So, let's get started.
People love to sit around the fireplaces during cold times. It's customary for others to drink hot chocolate and wrap themselves in blankets as they snuggle up by the fire. Fire poker is a product you would choose to acquire if you enjoy spending time sitting near the fireplace with your family and friends.
They are made of steel and hammered steel, giving them a lot of toughness and power. We've researched and compiled a list of the best firep poker available on the market so you can make an informed decision.
Summing Up
So you've seen my favorites, let me finish up with a fun little story:
I was just about to retire for the evening when I heard a strange noise coming from the fireplace. I got up to investigate and found a poker lying on the floor next to the hearth. It must have fallen out of the tool rack. I picked it up and examined it. The end was slightly bent, so I knew it had been used recently.
I wondered who had been using it and why. Then I remembered that my family always used the fireplace on Christmas Eve to roast chestnuts. I smiled to myself as I recalled the happy memories of past Christmases spent around the fire with my loved ones.
I put the poker back in its place and went to bed, dreaming of Christmases past and present.