Electric fireplace inserts can provide surprising amounts of warmth and ambiance to a room. They can also add a touch of beauty through their design and color to any area.
Some people feel drawn to this type of fireplace because it provides warmth and relief from the cold during colder months- without the mess of real firewood. Others like the aesthetic that it provides by emitting light and adding fairly realistic ambient sounds.
Electric fireplaces can be used in many different ways: for entertainment, providing background noise, or to keep an area warm without breaking the bank.
An electric fireplace is a great purchase for your home or office. It can be used in the winter when you want to stay inside and it can be used on cool summer days when you want to have a cozy evening at home.
Deciding Between Direct Vent vs Vented vs Ventless
We are slowly getting to that time of the year when starting up your fireplace seems like a welcoming entrance into the autumn. In some areas, of course, the colds came a bit earlier this year all over the world and residents of many countries are likely to see unprecedented winters, snowstorms, and blizzards, especially in the northern hemisphere. Making sure that your fireplace warms your home properly is paramount.
This is why we decided to tackle one of the most common debates that shoppers have when deciding whether they should get a direct vent, vented, or ventless fireplace.
Keep reading as we explain the differences between these three options and an array of styles and show you some other considerations to take note of when making this important decision.
A direct vent gas fireplace is specific for using outdoor air for combustion instead of indoor air like other fireplaces. The benefits of direct vent gas fireplaces are obvious as they do not require fuel, but you might need to install an exhaust pipe through the wall. They are known to be a bit pricey, but they are very safe and are beloved for their efficiency and safety features.
A vented fireplace is commonly known as a B-type vent that also gives you an ambiance of a wood fire with a realistic look. Vented fireplaces usually use vented gas logs that produce carbon monoxide meaning that do they need to be properly vented outside of the house. They might not be as efficient when it comes to keeping your home warm as other options that are vent-free, still, they are considered relatively efficient.
Ventless fireplaces are intended for use with natural gas and the gas burning unit to create fire. Obviously, not everyone can afford or has the luxury to own a wood-burning unit and some people are not in love with having to constantly clean their fireplaces. Cleaning a gas fireplace is pretty simple, actually. This is where ventless fireplaces seem to perform ideally because they are designed with efficiency in mind. This means that they will burn gas and have a higher heat output compared to some other types of vented fireplaces.
Ventless fireplaces are healthier for the environment as they produce fewer exhaust fumes and do not require any sort of fuel. Before deciding on whether to buy a ventless fireplace consider the fact that they are not allowed to be sold in some cases, but this is mostly because they are often used in the wrong way or not according to what the manufacturers suggest.
Other Buying Considerations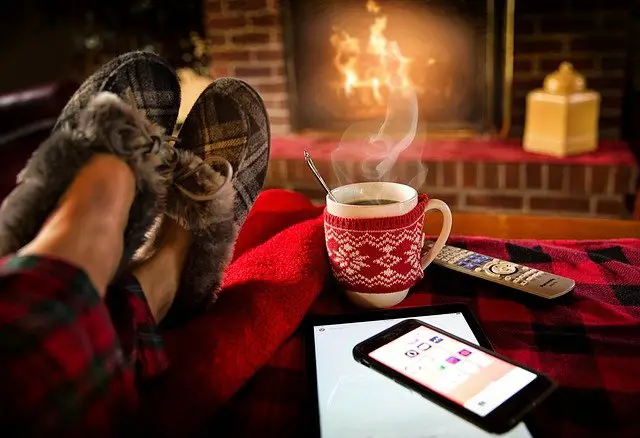 There are several things to keep in mind when deciding on an ideal fireplace, so we decided to compile a checklist for you to take note of when trying to make the best decision, so let's get into it:
While for some homeowners fireplaces are a mere decorative element in their house and are purely used for aesthetic purposes, for other homeowners they are the main source of warmth during the coldest months. If, that is the case for you, please note that you should always check for the coverage of the fireplace.
Choosing a fireplace without informing yourself about the coverage expectations and to which degree your house will be warmed up would be a great mistake.
Over time fireplaces have truly evolved, although they pretty much serve the same purpose as they did for thousands of years, they have gotten more sophisticated. If being able to control the flame height and intensity in your fireplace is important to you, then do pay attention to the variable flame control and whether your fireplace comes with a variable flame remote control.
Variable flame control gives you complete control over your heating system. At the same time, look for a model that has a remote control with a safety feature to shut down, just in case there is an interruption in the gas supply.
Do not forget about thermostats. Thermostats are actually very important for your home because they tell you about the temperature in your house and whether you need to regulate it. Some fireplaces come with their own built-in thermostats and if you would like one for yourself be on the lookout for those fireplaces that have a thermostat trigger that will notify you whether temperature should be regulated. This will help you save up on money and get you that cozy living.
We mentioned earlier those fireplaces are obviously all about the heat, not all fireplaces can reach high heat output, and this is really connected to the coverage. When choosing a fireplace for your home keep in mind the heat output. The last thing you need is a fireplace they cannot reach a comfortable heating level for your home; this would end up costing you a lot of money down the road and obviously turn your fireplace into a failed investment.
Accent lighting is fundamental for those who truly cherish a fireplace for aesthetics and beautiful flame. Many newer fireplaces allow you to install accent lightings and the perfect room atmosphere is truly unimaginable without these accessories.
These accent lights are going to draw attention to your fireplace and its surroundings so they are perfect for homes that have sophisticated interior design and architectural details but obviously, they are not a must for absolutely everyone.
Electronic ignition fireplaces are a very safe option for you because they only need the tiniest spark to electricity to light the fireplace. An average electric fireplace only use an electric ignition system, this means that they fully require electricity to start meaning that in case of the power going out you would have issues starting your fireplace.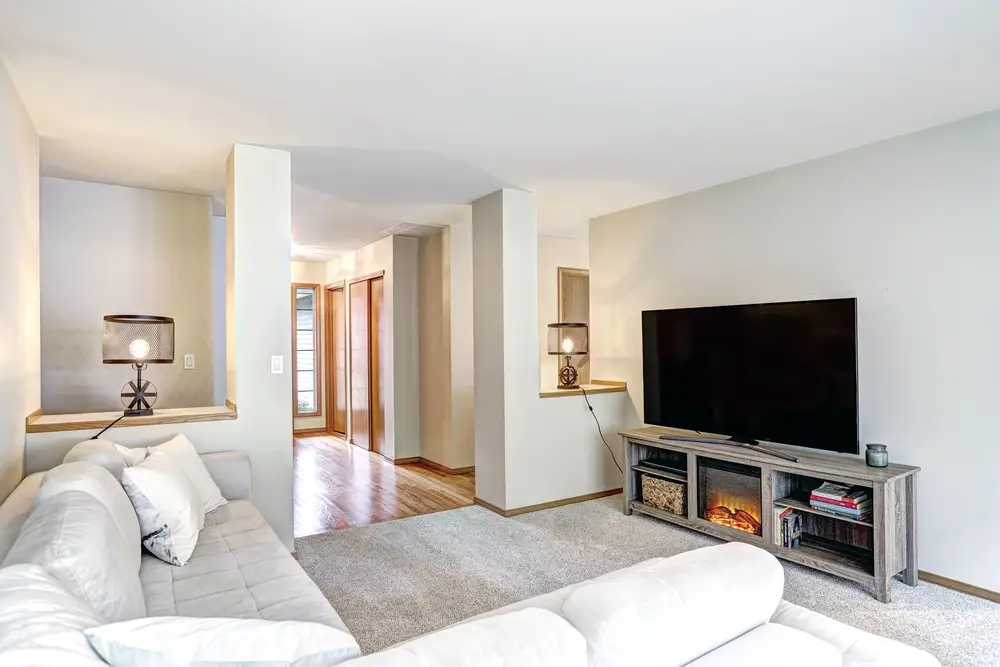 Best Gas Fireplace Inserts
Now that we have covered the basics and the pros and cons of the different types of fireplaces, we thought it would be a good idea to give you a list of some of our personal favorites and why you should look out for these models:
The Best Direct Vent Option
Bestseller No. 1
Weight: 102 Pounds

Dimensions: 16.38 x 37 x 32.68 inches

BTU: 20,000
The Empire Tahoe Deluxe 36″ Direct-Vent NG Millivolt Fireplace is an aesthetic fireplace that has a safety feature barrier screen and a set of doors between the flame and the rest of the room. They are fuelled by natural gas and do not take much space in your home. This model is just 16 inches deep, and we found it rather convenient that they provide heat even when there is a power outage which is especially the case in some parts of Canada and the United States that get hit by harsh weather. In addition, this model does not require any batteries to run and is a relatively easy to install.
These fireplaces take a little while to be delivered but do not forget that you might need to buy A removable glass front to protect you from touching the hot fire screen and prevent any possible burns as it may not be included in the package.
Video Overview
The Best Vented Gas Option
Weight: 

Dimensions: 35 5/8″ H x 37″ W x 14 7/8″

BTU: 21,000
The Recessed Mounted Electric Fireplace is a relatively realistic fireplace with 3-D flames and ornamental logs. The fireplace offers layered flame visuals that can be adjusted in terms of brightness and speed. The benefit of this fireplace is that the heat does not really end up drying the air in the room, we know this can be very annoying for many homeowners.
We also found it very convenient that you can run it with or without heat meaning that it can be turned on just for aesthetics and used all year long. This model has a relatively good switching off mechanism so you can rest assured that it's designed to prevent circuit damage or electrical fire. This model is also equipped with a tempered glass window
Although as it is a very realistic-looking fireplace it is not a deep one so a trained eye will definitely be able to spot that it is projecting 3-D flame effects.
Video Overview
The Best Ventless Option
Weight: 90 Pounds

Dimensions: 16.5 x 38 x 23.75 inches

BTU: 34,000
The Vent Free Natural Gas/Propane Fireplace Insert is a classic vent-free fireplace. It may not be as realistic as other fireplaces, but it will conveniently blend in any room. This fireplace is equipped with a relatively strong blower that will keep your house warm and there is an adjustable thermostat included in the unit.
Buying one of these saves you a lot of money because you are not required to have a chimney for this fireplace.
Video Overview
Best Large Gas Fireplace Insert
Weight: 130 pounds

Dimensions: 16.38 x 37.63 x 43 inches


BTU: 14,000 – 20,000 (LP)
The Empire Comfort Systems Tahoe Clean Face design is a realistic-looking fireplace working on liquid propane that includes seven ceramic fibre logs and a barrier screen. It is a bit heavier compared to other fireplace units, but it is a highly rated option.
For many homeowners, it may be a bit tricky to install it due to its weight, but the black interior walls really create a dramatic atmosphere. Do not expect this one to be the largest fireplace on the market, but it is still a good option for those who are looking for good quality and good price.
Video Overview
Best Gas Fireplace Insert for Small Spaces
Weight: 83.2 pounds

Dimensions: 41 x 25 x 18.5 inches


BTU: 30,000 
The Duluth Forge Ventless Fireplace is a ventless gas fireplace in a beautiful matte black color made out of ceramic. Duluth Forge is a relatively lightweight fireplace unit that uses natural gas or liquid propane, and it can heat up to 1500 ft.². The thermostat is conveniently customizable, and this model is a rather stylish option with brick-like interiors.
With this ventless fireplace unit, you are not required to have a chimney in your house, but they do tend to immediately shut down the heater if they detect the presence of carbon monoxide or lack of oxygen.
Video Overview
Best Value Gas Fireplace Insert
Weight: 95.8 pounds

Dimensions: 19.4 x 15.7 x 9 inches


BTU: 65,000
Duluth Forge Vented Natural Fireplace Logs are one of the most realistic sets that we managed to find and operates only on natural gas. The flame size of Duluth Forge is also quite a feast for the eyes and the logs have been hand-painted so they look like real wood. Duluth Forge is truly an example of a classic design.
These logs are known for their long lifespan, and they also come with Duluth Forge glowing embers. Setting up the Insert can be a bit of a daunting task so be careful with the logs and assembling the set because they are made out of ceramics so they can break if you are not careful.
Video Overview
Best Dual-Fuel Gas Fireplace Insert
Weight: 48 Pounds

Dimensions: 13.9 x 29.1 x 23.9 inches


BTU: 26,000 
The ProCom 29-inch vent-free fireplace is another aesthetic centerpiece for your home for that stunning wooden fireplace look reminiscing of burnt river oak. It is a relatively lightweight fireplace with a one-year limited warranty. When buying this fireplace, keep in mind that it does not come with the front face frame so if your fireplace is slightly larger than the unit you might end up having gaps around that will require a frame. The unit also does not have a very strong fan that will circulate the heat hard enough so it would be best to use this for smaller rooms.
Video Overview
Best Traditional Look
Weight: 48 pounds

Dimensions: 13.9 x 29.1 x 23.9 inches


BTU: 26,000 
The Duluth Forge Fireplace is a model to watch out for. This classic-style-looking fireplace is really stunning and comes in antique white faux wood color and quality design placing it on our list of superior fireplaces. It comes with a remote control and is as close as you can get to a real, traditional fireplace. It can heat up large rooms but be careful with maintaining these units properly and according to the user manual because they can easily malfunction or break if you do not follow the instructions.
Video Overview
Wrapping up
There you have it; we hope we managed to inform you about the best fireplace options and how to find one that is perfectly suited for your home. Make sure to go through our checklist when choosing a fireplace unit and check out some of our suggestions. We hope your new unit is going to keep you warm through the chilly evenings.