While we love fireplaces here at VentFree, I have a friend who wrote me that:
"I never liked the idea of a fireplace. The smell of smoke, the constant upkeep, and the worry that something would catch on fire just doesn't sound appealing to me. When I found out that I could have a smokeless fake fireplace in my living room, I was really excited to try it out.
I love how much better my apartment looks with this fake decorative fireplace covering up my old brick wall. It really brings some warmth to the room. Plus, I don't have to worry about burning down my apartment because it's purely decorative!"
Pretty cool...we've highlighted some of the best styles of decorative fireplaces you can buy, as well as answering some common questions regarding installation.
What Is A Faux / Fake Fireplace?
A faux fireplace is a fireplace designed and made to look like a real fireplace, but it does not produce a real flame. Thus, a faux fireplace is often referred to as a fake fireplace because it tries to look like a real one and does not emit any flames.
It can be purely decorative, or with electric options, realistic flames can be seen, which is one of the main reasons for the immense popularity of these fireplaces.
You can have a faux fireplace as a decorative item without any type of 'burning embers', or you can also have an electric insert installed, which will help in generating flame-like effects and heat.
All faux fireplaces are not functional, and many of them are just for decorative purposes. Remember, real fireplaces include traditional fireplaces, gas fireplaces, and wood-burning fireplaces. The most common types of faux fireplaces are electric fireplaces which use an electric fireplace insert primarily.
Some Gorgeous Decorative Styles
Decorative
A faux fireplace can be used for decorative and aesthetic purposes. It will not create warmth like traditional fireplaces because there are no flames. It is designed decoratively to look like a real fireplace. Such a fireplace often has an electric insert which helps in creating the look of flames. These are usually placed decoratively against a well and have decorations right above and below it.
Another stately example
Great for stylish storage
High-end design
Are non-wood burning fireplaces like ethanol considered 'faux fireplaces'?
Ethanol fireplaces are not faux because they burn fuel and produce steam, heat, and a little carbon dioxide. Thus, they are not meant for decorative purposes but help in creating warmth. Ethanol fireplaces are gainly immense popularity because they do not make any dangerous fumes, ash, or even odor. Ethanol fireplaces do not have a chimney.
How Does A Faux Fireplace Work?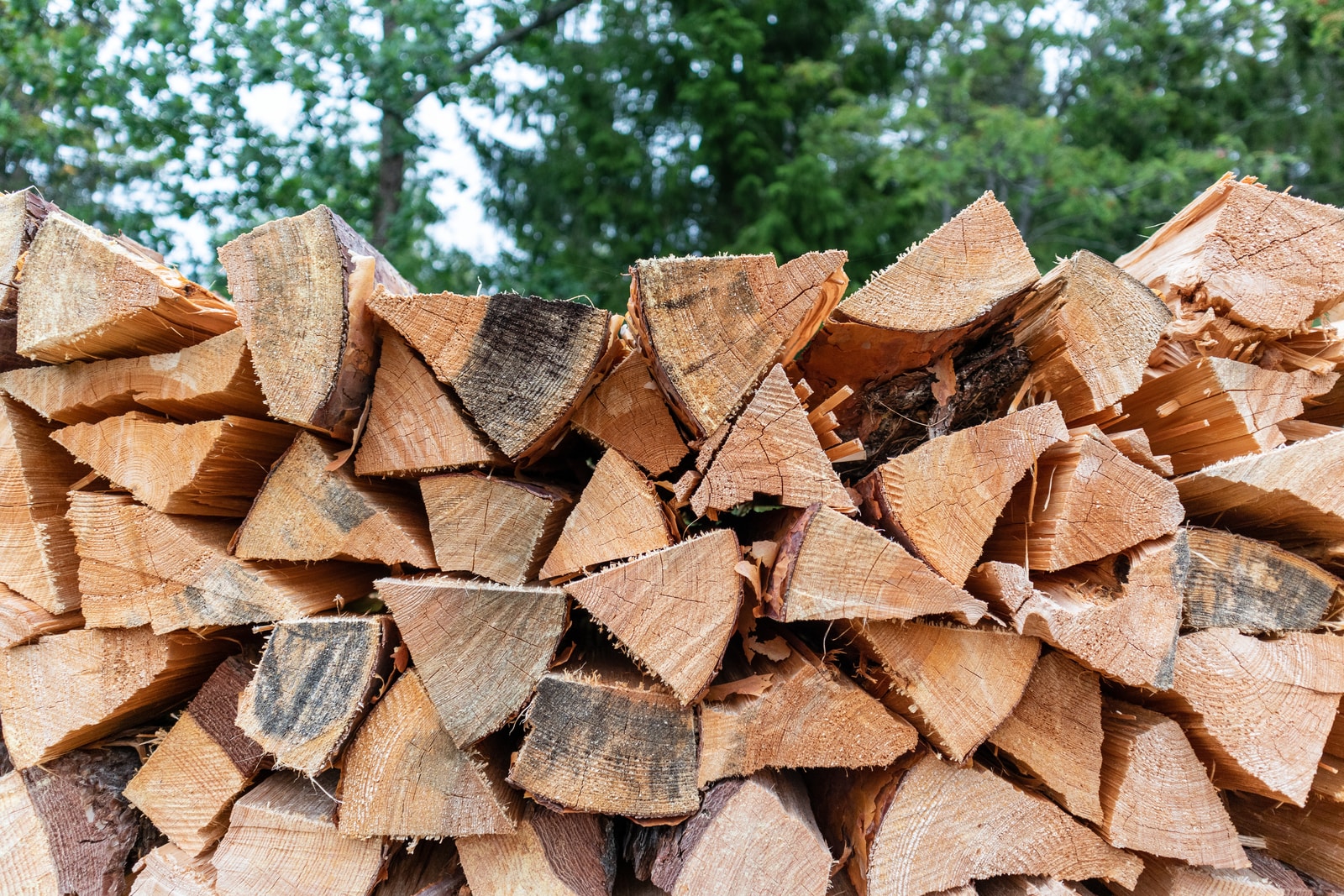 A faux fireplace works in different ways as per the preference of the user. These can be in the form of inserts to be used in open fireplaces. These can also be installed within mantels and surrounds. These can also be placed within various furniture like TV stands.
Decorative faux fireplaces can be installed against the wall. These can be easily attached to any wall with screws and later decorated. Thus, how any faux fireplace works depends on where you are using it.
What are the Types of Faux Fireplaces?
There are many different types of fireplaces on the market. When it comes to faux fireplaces, here are some common types:
Fireplace mantels/surrounds
These look like traditional mantels with a real fireplace-like appearance, though these are for decorative purposes only. The inside can be decorated using candles, fake logs, or anything else. These do not have any function.
Electric Fireplace Mantels
These are quite like faux mantels, but they have an electric fireplace installed. These display like real flames and also produce heat with the help of a space heater. A faux fireplace that has an in-built electric fireplace will need an electricity source from an electrical outlet.
Wall Mounted Fireplaces
These are generally hung on the wall. These can also be recessed into a wall, but this depends on the fireplace model.
Electric Stoves
These electric fireplace stoves are designed to look like a wood-burning stove, but they do not produce a real fire. These can be placed at any place in the home but near an electric outlet. These can be used as an open fireplace.
Buy Or Build One?
A faux fireplace can be built easily in many ways. Some of them are:
Even without flames or heat, this fake fireplace can look like a real fireplace when made in the correct way.
Choosing a freestanding mantel can also be the ideal option for you if you need a focal point for your home and want it to be detachable.
Alternatively, you can add an electric insert to provide the illusion of dancing flames while also providing a tiny amount of heat. For a rustic source of heat, you might even install a wood-burning stove.
Also, one can buy a fireplace and have it installed at home.
Pros & Cons Of A Faux Fireplace
Fake fireplaces have the same realistic appearance as genuine fireplaces. If you're going with something electric, the artificial logs emit the same atmosphere as the actual logs, but they endure considerably longer. In addition, the fake fireplace can emit heat (unless it's purely decorative, obviously) and can readily warm up spaces, much like the genuine ones can do.
The non-decorative fake fireplaces often include a thermostat that can be adjusted to suit your needs. A faux fireplace does not require any kind of venting. The durability of these fireplaces sets them apart from the traditional ones. Faux fireplaces are more durable than gas or wood fireplaces because they don't require any fuel.
As a result, unlike a regular fireplace, it lacks a combustion chamber. Thus, the fireplace always looks new. Additionally, the fireplace's exterior is protected from corrosion by paint and other materials.
Cons:
The cost of running a fake, but functional, can be far higher than that of a real fireplace. As long as you're planning to have a fireplace, you might as well make the most out of it.
When you look at the faux, but functional, fireplace, you can see a flame, but there's no sound of the fire crackling or rustling. This is often uncomfortable for many people. It does not need any elaborate fuel source for producing warmth.
A faux fireplace, unlike a true wood or ethanol-burning fireplace, can possibly blow a fuse in your home if you are not careful.
Non-decorative faux fireplaces are unable to function without the use of power. In the event of a power interruption due to bad weather, the fireplace will remain inactive until the power is restored. As a result, you'll either need to purchase an alternative heating source or a backup power supply, or real wood to burn for warmth.
As a result of their tendency to draw maximum power, faux, functional fireplaces are extremely dangerous when used with other appliances. Because of this, if you use it with other appliances, you risk overloading the power cable, which could lead to an explosion. As a precaution, it is possible that you will be forced to change the wiring in your home to prevent this from happening. Also, keep an eye on the heat output of the fireplace.
How To Install A Faux Fireplace
The installation process is easy and simple. It might also need an electric unit around for its source of electricity.
Take out the shoe molding from the wall where you wish to install the fireplace and replace it with a clean surface.
Measure the width of the hearth and cut the tile adhesive mat to length to make a hearth pad. Place tiles on the floor and adjust to fit.
Clean with a moist sponge after grouting with non-sanded grout. Remove any haze with a haze remover and let dry.
How to Create Mantel
Ink out the mantel with a pencil or sharpie, and then place it where you want it on the wall.
Measure properly and cut the plywood to fit the mantel's back properly.
Plaster the plywood with a thin-set and then add bricks.
Identify the wall studs and secure the mantel to the wall with a drill and screwdriver.
Can You Paint A Faux Fireplace?
Yes, you can. Just after installing your faux stone fireplace, you can choose to paint it before the faux stone starts to seem worn out. It's possible to paint faux stone in a variety of hues, but you have to be careful when picking the types of paint and how to apply it properly.
When it comes to designing your faux stone fireplace, you may be tempted to hire a professional interior decorator, but there's no need to be intimidated. A faux stone fireplace can be easily painted in a few hours, and it's not that difficult to do.
Are Faux Fireplaces Tacky?
No, these are not at all tacky. A faux electric fireplace mantel can sometimes stick out and look completely out of place. The good news is that you can easily avoid this by doing proper research before making a purchase.
One of the most important things to keep in mind is that the mantel should flow seamlessly into your wall. Mantels made of wood are very popular because they can be painted to match the color of the walls.
How to decorate a faux fireplace
You can decorate a faux fireplace in different ways. Here are some of the many things that you can do.
Wood-Filled: For a rustic but fashionable effect, fill the faux space with wood items. Keep an eye out for those thick frames on top. This gives it the look of a modern fireplace.
Use Candles: This is one of the most common methods of dressing up an inactive fireplace or a faux one. Candles accurately replicate real fire.
Use Firewood: Adding logs to a faux fireplace is another way to decorate a faux fireplace. You can use real logs, logs with candles embedded, or even faux log panels.
A faux fireplace is an excellent choice as a decorative item at your home, and it can completely change the interiors of your home.