Christmas is a time for family, friends, and fun. It's also a time for decorations! And what better way to decorate your home than by adding some festive cheer to your fireplace?
Not only will it look great, but it'll also make your home feel warm and cozy.
Check out some great ways to hang stocking if you don't have a mantel.
Christmas is special and your fireplace should reflect that. We also love cottage core fireplace aesthetics for Christmastime.
Here are some tips on how to decorate your fireplace for the holidays:
Fireplace Christmas Décor Ideas
1. Traditional Fireplace Décor
We'll start this listicle about decorative fireplaces for Christmas by showcasing an antique style. When many people decorate their fireplaces, they use the traditional red and green color scheme.
They also use various holiday objects such as Santa Clause, Christmas trees, and stockings. Traditional fireplace décor is never going away. The best way to use this style is to add your own personal touch.
2. An Inspiring Holiday Decorative Scheme
This fireplace decorative style features the colors blue and pink. These two colors are not associated with Christmas. This is why they work so well for Christmas fashion.
Modern Christmas styles uses different colors such as orange, purple, brown, and even black. So, the pink and blue help to differentiate this decorative style. There is a huge pink rug on the floor, blue and white stockings on the fireplace, and a tree with pink and blue ornaments.
3. Stylish White Fireplace
White is a timeless color for Christmas. It reflects the color of snow and winter. This fireplace is decorated with a white hue. The colors gold and green are used to highlight the white.
This ancient Christmas color scheme works because it is very clean and soothing. You might decide to add some other colors into the room to help balance out the white. Still, the stylish white fireplace design works well for this type of setup.
4. Traditional Garland Fireplace Design
More people are now using garland to decorate their fireplaces. This trend was always around but it started to pick up steam in 2020. Draping garland around your mantle will help to make your fireplace look festive and joyful.
There are so many different options for the type of garland style you can use for this project. You can also use different color schemes that appeal to you. The thing to remember is that placing garland on your fireplace provides a new way to showcase your stockings and mantle décor.
5. Picture Perfect Santa Fireplace
Santa Claus is Christmas. One of the best ways to show your holiday spirit for Santa Claus is to place a picture of him over your fireplace. In this photo, the homeowner placed a Santa picture over their fireplace and decorated the rest of the room in traditional red and green Yuletide colors.
The background of the room is white and the red and green accent colors makes this environment looks festive and merry.
6. Plants on the Fireplace
This picture features a green plant piece placed on the mantle of the fireplace. The homeowner then placed small decorative buildings and candle holders on top of the plants. No stockings or traditional Christmas colors are featured.
The background is white and features a sitting cushion with a blue ribbon attached. There are also some small gifts featured as well. This is a clean look for a holiday style fireplace and it provides something different than the norm.
7. Bead Garland Fireplaces
Bead garland can be setup on a fireplace. This style of garland provides homeowners with a different way to decorate their fireplace units. Bead garland is not thick and consuming like regular garland.
So, it is good for accenting or highlighting a fireplace unit. Christmas centric nick knacks were added. White is also used as a background color for this holiday fireplace style.
8. Black Christmas Fireplace Style
Black is definitely not a X-mas color. However, more people are moving away from the traditional Christmas colors to express their Christmas spirit in a different way. A black fireplace with two white star plaques and a plant covering is something very unique for the holidays.
This pic features a home decorated with black walls and a black fireplace. There are wire framed ornaments and decorations highlighted on the fireplace. There is also a wood sleigh furniture piece placed in front of the unit.
This color scheme and style is not for everyone. However, if you can pull it off you will be rewarded with a unique holiday fireplace design.
9. Dark Room Bright Fireplace Design
The room in this picture has been decorated in a deep dark green. The fireplace is white. The mantle is covered with a plant, ornaments, and lights. The fireplace has gifts placed at the bottom to provide a more festive look.
This look for the holiday is simple, bold, and very distinctive. This is a Christmas style you either going to love or not like at all.
10. Retro Christmas Style
This Christmas fireplace set up is something that most people don't see or use. It is a retro style that resembles holiday décor from the 1950s – 1970s. Flowery red and white wallpaper makes up the background.
The fireplace has old school design with a fire stove in the middle. There are gift boxes on the ground that are decorated with the wallpaper. The room has a red rug and small pieces of wood furniture helps to highlight the bottom part of the unit.
11. Fancy X-Mas Elegance
This fireplace is decorated with an orange and yellow plant scheme that rests on the mantle. There is a candle stand in the fireplace. The fireplace itself is decorated in a deep blue color.
The room features an orange ottoman styled chair, tables with candle trees and stars, and a green walled background. This fireplace bravura is another innovative way for people to decorate their home during the holidays.
More fireplace Christmas decor, design ideas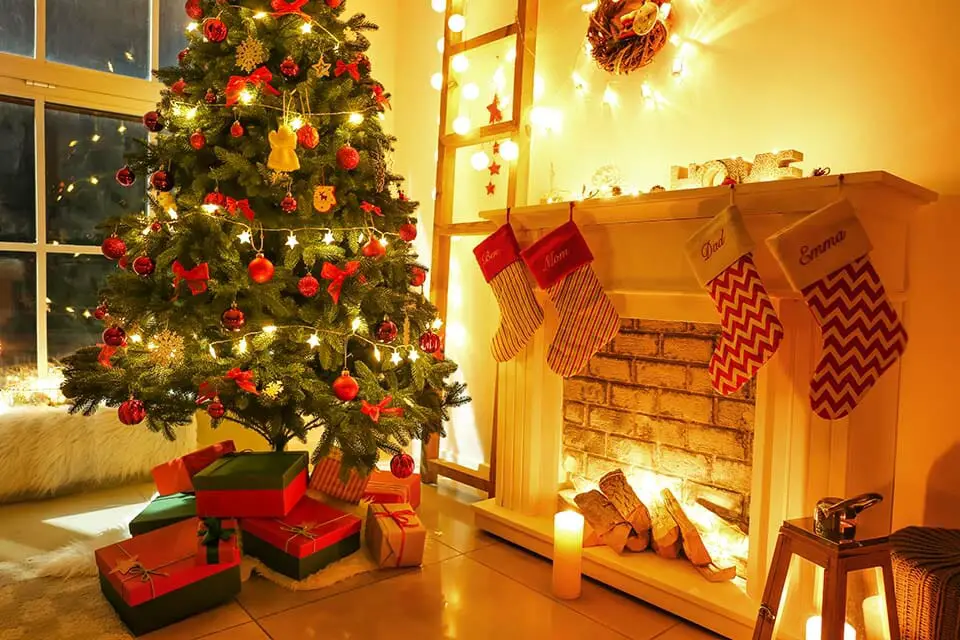 If you're looking for a festive way to decorate your fireplace this Christmas, there are plenty of great ideas to choose from. You can go with a traditional holiday look, or get creative and come up with something unique.
One popular option is to hang garland around the mantel. This is a classic Christmas decoration that will instantly make your fireplace look more festive. You can use green garland, red garland, or a combination of both. If you want to get really creative, you can even try hanging garland in different patterns or shapes.
Another option is to decorate the fireplace with candles. Candles are always a popular choice for Christmas decorations, and they can really add a warm and inviting atmosphere to your home. You can use traditional candles, scented candles, or even battery-operated candles. If you're using real candles, be sure to take proper safety precautions.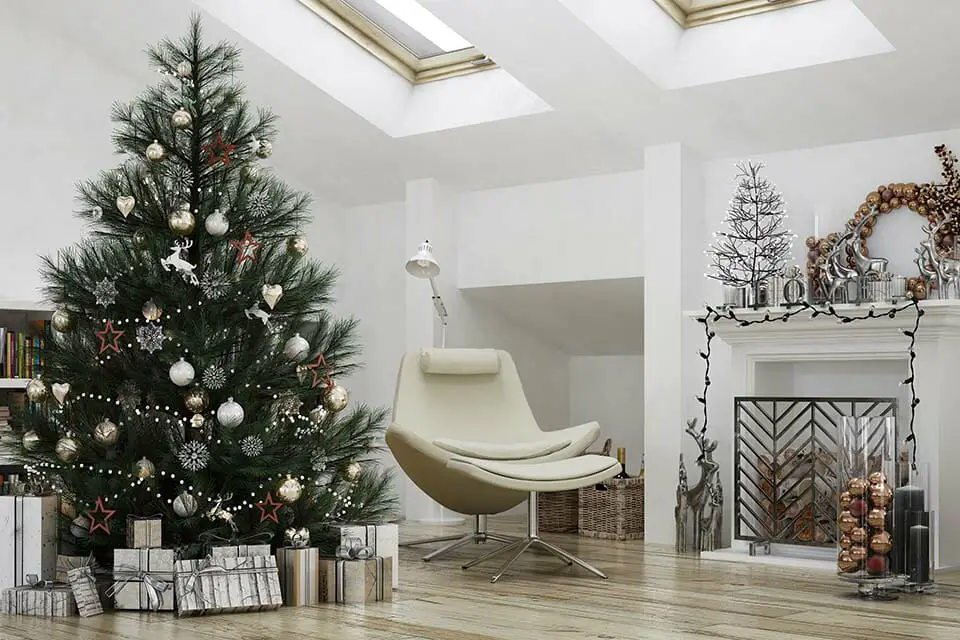 Tinsel is another great option for fireplace christmas decor. You can drape it around the mantel or hang it in various patterns. It's a fun and festive way to add some sparkle to your fireplace. But be safe because tinsel can be a fire hazard if not used properly.
Position your Christmas tree carefully near your fireplace. This will help to create a focal point in the room and make your fireplace look even more festive. If you have a small tree, you can even put it on top of the mantel.
If you're looking for something a little more unique, you could try hanging stockings from the mantel. This is a fun way to add some personalization to your fireplace decor. You can use different colors and patterns of stockings, or even get creative and embroider them with personal messages.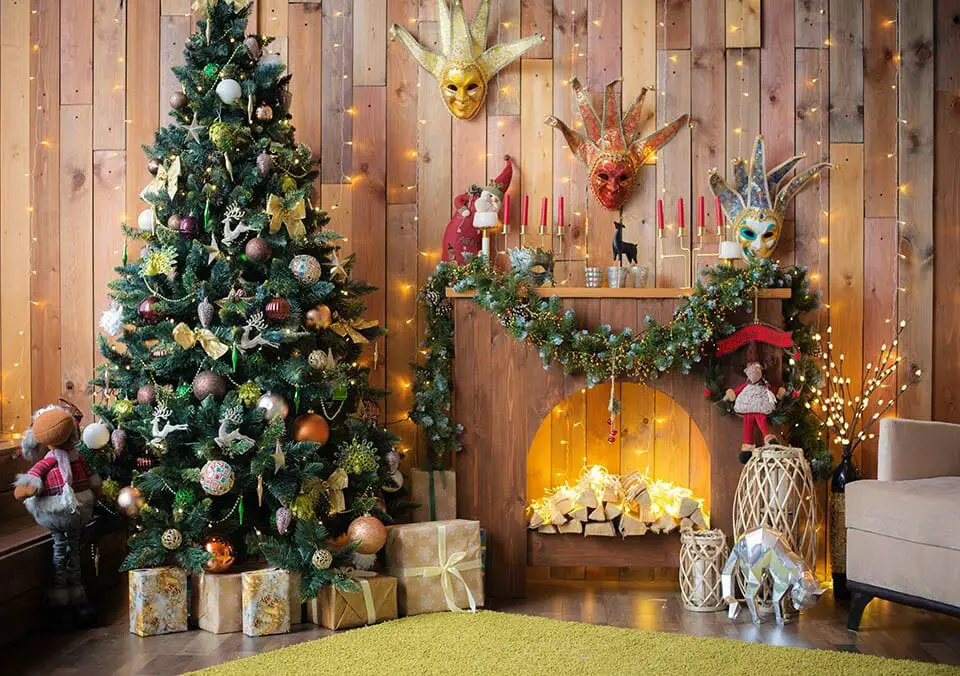 A wreath is another great option for fireplace christmas decor. You can hung a wreath above the mantel, or you can place one on either side of the fireplace. Wreaths are available in a variety of styles and colors, so you're sure to find one that fits your Christmas decorating theme.
One final idea is to use your fireplace as a focal point for your Christmas decor. You can hung a large mirror or piece of art above the mantel, or you can place a small nativity scene in front of the fireplace. This is a great way to make your fireplace the center of attention during the holidays.
No matter what type of fireplace Christmas decor you choose, be sure to have fun with it. This is a great time of year to get creative and really make your fireplace stand out. With a little bit of thought and planning, you can create a fireplace that will be the talk of the holiday season.
Don't skimp on the accessories!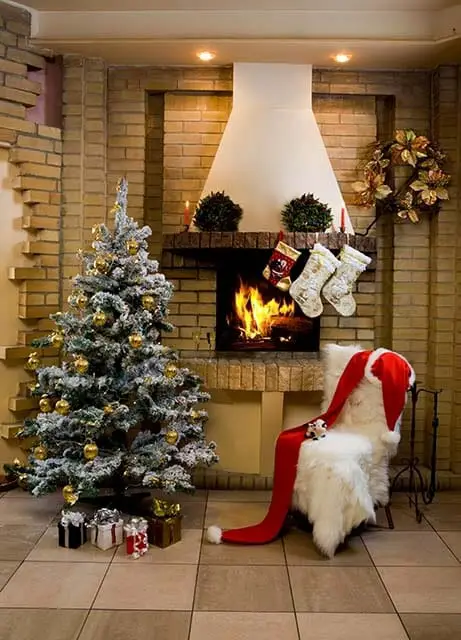 Don't skimp on fireplace maintenance accessories (click here to learn more), either. Be sure to have a few key tools on hand, including a fire extinguisher, a poker, and a brush. These will come in handy if you ever need to put out a fire or tidy up your fireplace before guests arrive:
Storing all your decorations for next year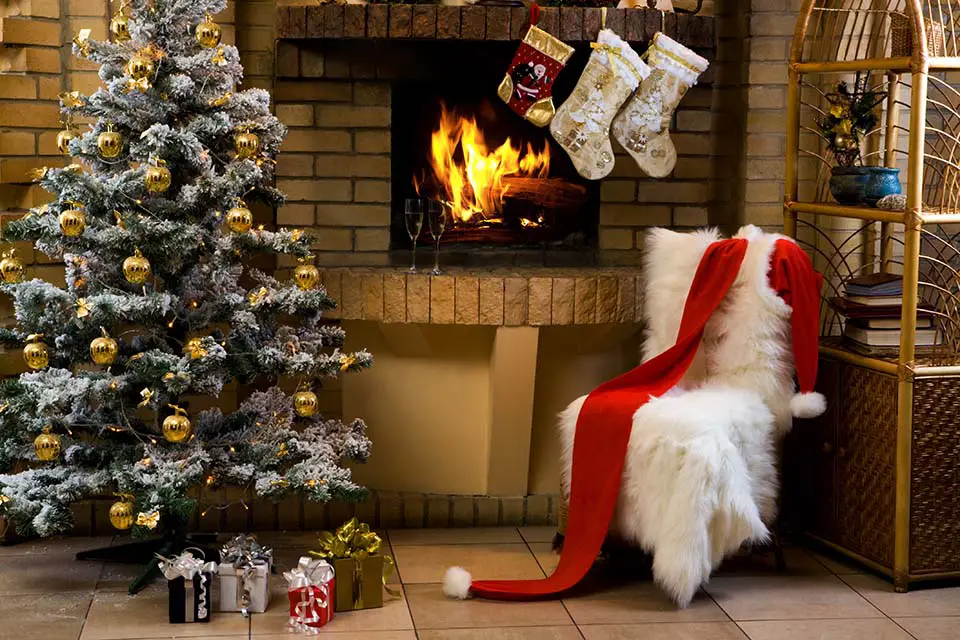 Once Christmas is over, it's time to start thinking about next year. Take down all your decorations and give them a good cleaning. Store them in an organized way so you'll be able to find everything when it's time to decorate again next year.
Use plastic storage bins with labels to store small decorations
Wrap fragile decorations in tissue paper or bubble wrap
Place larger decorations in cardboard boxes
Keep all your holiday decor stored in one place so you can easily find it next year