A traditional element of a modern Christmas is placing stockings by the fireplace. However, it seems like no one has found an appropriate place or way to hang them, if not from a mantle. Not to fear! There are many ways to hang stockings without a mantle, so you won't have an excuse not to decorate for Christmas this year.
How to Hang Stockings on Fireplace Without A Mantle
17 Alternative Fireplace Stocking Locations
1. Bookcase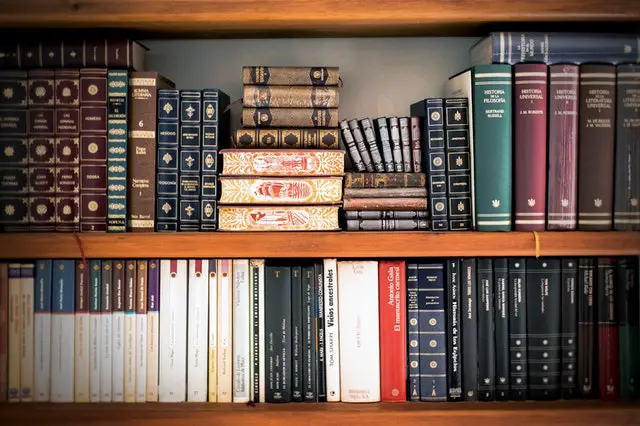 Bookshelves are great for this purpose because the area behind the shelves hides any visible stocking hangers. It is easy to use these areas in your home without taking away their appearance. You can crowd lots of stocking holders onto each shelf while still leaving room for books.
If you're worried about scratching or denting the wood, look for a plastic-coated metal stocking holder. Use these holders to suspend your stockings by their loops along any vertical surface. Since you're using adhesive hooks, it's easy to rearrange these holders as often as you like.
2. Shelves
A more traditional option for holding stockings is a small shelf with some ledge or lip along the front to hold each hem. These are typically placed on either side of a wood fireplace, but they can go anywhere in your home.
3. Use a Garland
You can drape the stocking over a garland. This works well, particularly if you don't want anything metal or heavy hanging close to your fireplace. It keeps all the stockings together in one place. You could make this Christmas decoration yourself or buy one already made up. Either way, this is a festive and straightforward solution.
4. Staircase Railing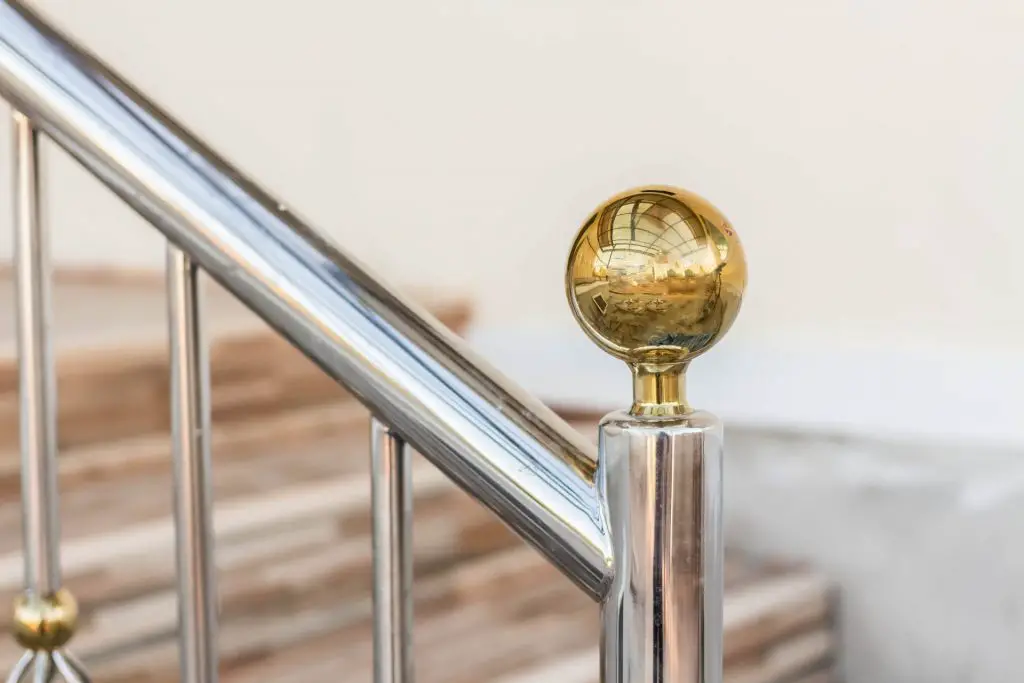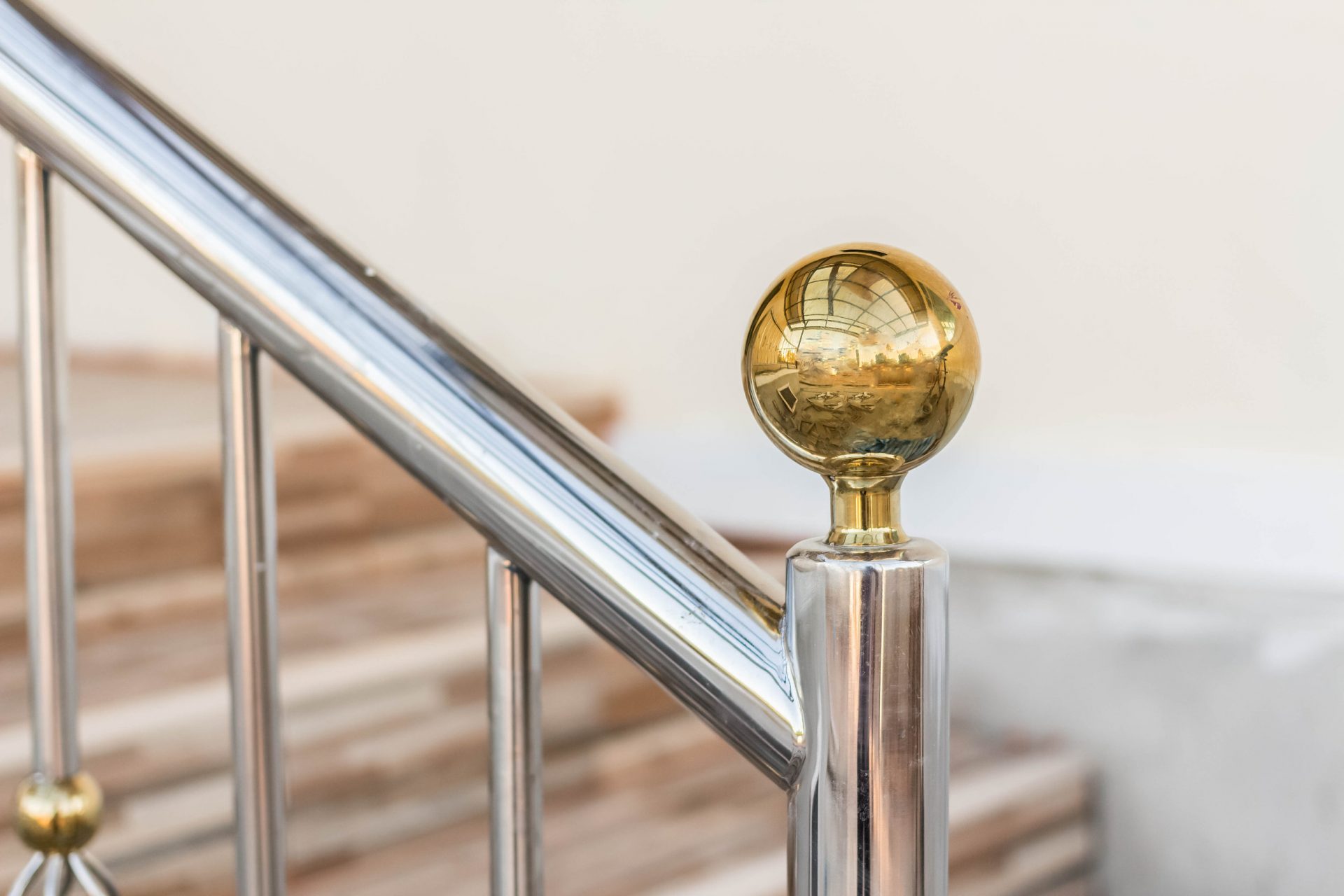 A railing can make a great place to hang stockings if you don't want them on the mantel. Use adhesive hooks and drape the hose over one of the spindles or rungs. If you're not wedded to the idea of hanging stockings by the fireplace, this might be a thing for you.
5. Stocking Holders and Stands
Suppose you already have stocking holders but not enough mantle space to hold all your stockings. In that case, you can set up a couple of small stands specifically to keep them near the dining room table or another popular Christmas decoration location. The stands are small enough to go on the table itself. They have dual functions as both stocking holders and as a place to display your handmade gingerbread and other holiday treats.
6. Fireplace Screen
There's another option for those who like to keep their stockings near the fireplace but aren't interested in decorating the mantel itself. Get a nice fireplace screen and hang your stockings from it. The screen will also add an extra layer of protection from fire when it's not the festive season. No one will be tempted to throw in additional logs or anything else that might start a fire.
7. Wall Coat and Hat Racks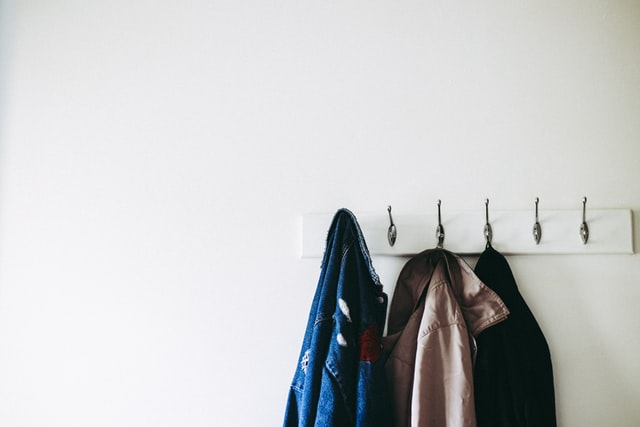 Put the adhesive hook on the wall near your door and hang your stockings from it. You can even add a few more pins on either side of your new stocking holder and use them to hang your keys or other things that you need when you come in.
8. Adhesive Wall Hooks
Another option for this purpose is an adhesive hook like the ones used for hanging pictures and posters. These are great because they're easy to remove, so you can put them up at Christmas and take them down again when the holiday is over.
9. Use A Tree Branch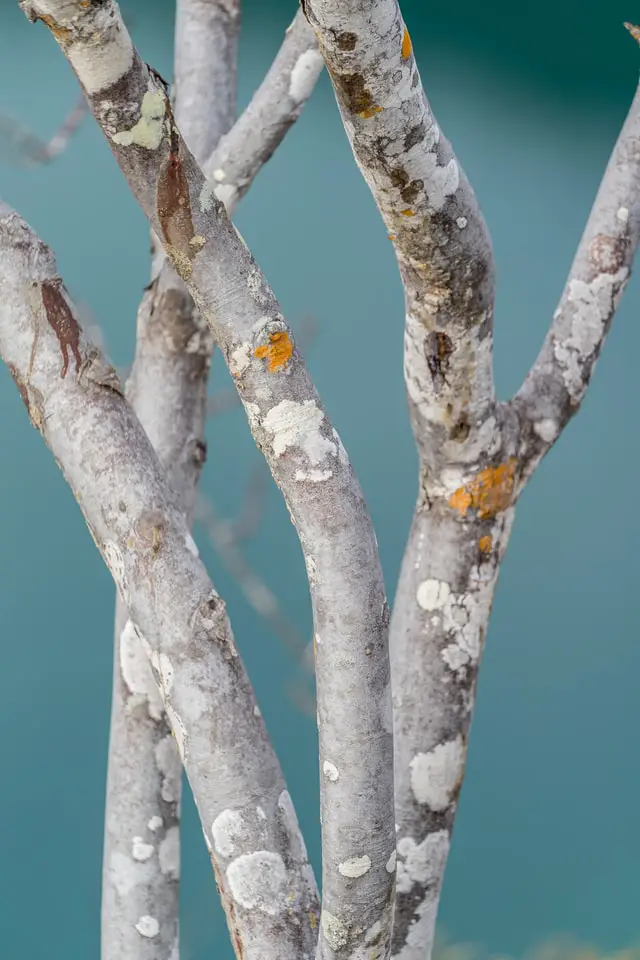 Every home has a tree outside somewhere, and many have one inside, too! If you have a bare spot on your wall, this is an excellent time of year to hang a stocking holder from a tree branch and make it look like the stocking came from the woods. Just tie a loop at the end of one of your sturdy garland loops and attach that loop to any hook or Command strip that will hold its weight. Drape your garland loop over the branch, so it hangs down naturally.
10. Tinsel Line Strand
Use some extra tinsel line strand that you either have on hand or pick up at a craft store. Tie the stocking's loops around the tinsel line and then use a command strip or something similar to hang it from the wall. If you want to get into the festive mood, add some garland loop along with your tinsel line!
11. Hook Plaques
Hang up some hooks made especially for hanging stockings instead of using a more traditional mantel-style stocking holder. You can get these plain and simple. To customize them use your paint or some fun new holiday-themed glitters available for this purpose. You can also get a set already decorated for the holiday.
12. Hang from a piano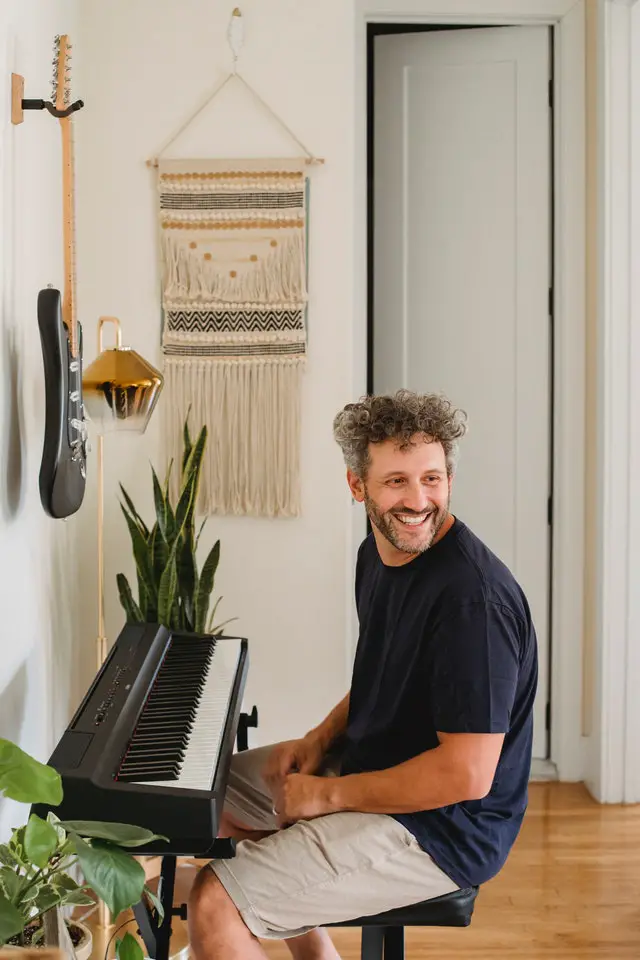 This is a fun way to hang your stockings! Just attach all of them to the piano somehow and make sure they don't get in anyone's way when someone wants to play. You can even add a few more to give all your loved ones an equal chance at getting what they want.
13. Put them on a coat tree
Another great alternative to a mantel-style stocking holder is a good old coat tree. Put it at the best spot in your entryway and use its hooks to hang your stockings. No one has to know that this was not what you bought the coat tree for initially!
14. Hang at the foot of the bed
This option works exceptionally well for those who have a twin-size bed or a bunk. Hang all your stockings from your ceiling or wall at the end of your bed. Everyone will be happy with their spot to hang their stocking.
15. On a Clothesline
Every home has a clothesline somewhere, even if it's in the backyard. If you have a second one somewhere inside your home that doesn't get used much, this is a perfect opportunity to use it for stocking holders. Hang some sturdy garland loops from two pieces of finished wood or something similar and decorate them.
16. On a dresser
Hang your stockings on the side of your dresser. You either use garland loops or some of the adhesive hooks that are made for this purpose. Ensure you don't block any drawers!
17. A Wooden Ladder
Get a plain wooden ladder, attach some garland loops to its rungs and put it wherever you have room. No décor is needed here, but if it's possible, make sure the garland loops are not in the way of any doorways or walkways, so no one gets hurt. If the garland loops do get in anyone's way, remove them and use some other Christmas knickknack to hang your stockings.
Bottom Line
Using any of the methods above to hang your stockings will take up very little room, be inexpensive and easy to do, yet they offer a unique touch to your holiday décor. If you have time, try out each one in different spots around your home to see which works best for you.