Kids, adults, and even large crowds of people can have a great time around a roaring fire. Depending on the gathering's location, it's always important to consider the prevailing weather conditions.
For example, if you're planning a long evening next to the fire pit in your backyard, which is exposed on all sides, and there are no trees or buildings nearby, you might consider adding protection against the wind.
What you'll need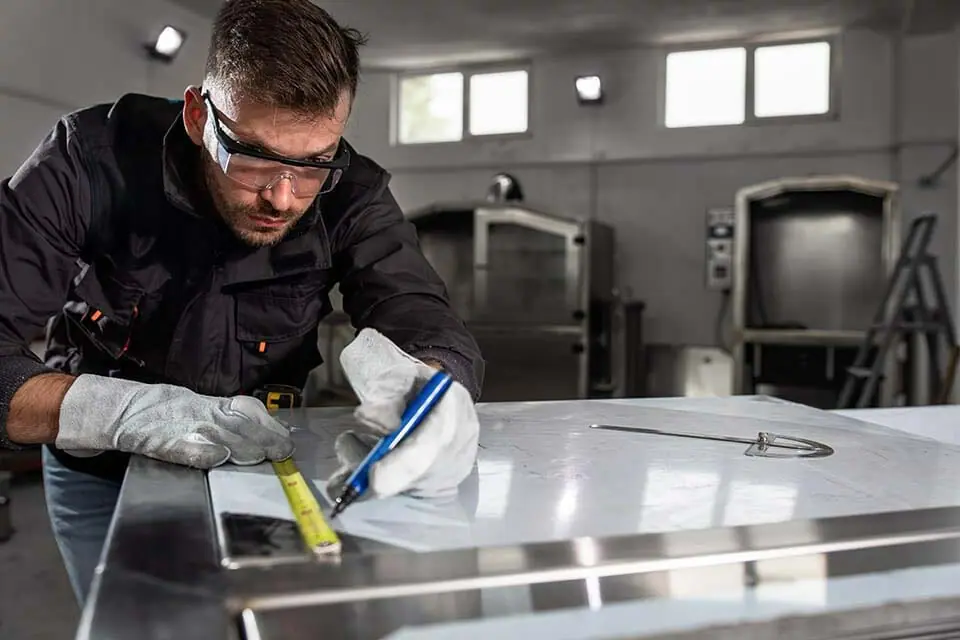 4 sturdy fence posts with caps.
A large sheet of metal.
Chain and burlap bags. (burlap bags will give a rustic look)
A tarp can also be used.
How to make a fire pit wind guard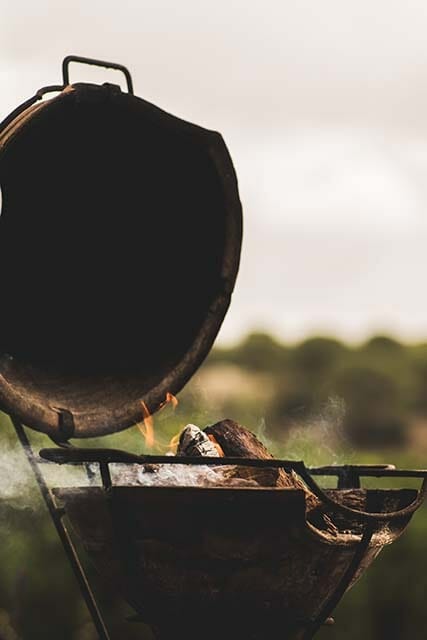 Step 1:
First, dig holes for the fence posts, 4 to 6 inches deep. Make sure that the ground is relatively flat and free of rocks.
Step 2:
Place the fence posts and secure them with concrete (make sure to wait 24 hours before using). Try to install them at a somewhat diagonal angle so that they can absorb more wind.
Place a cap on each end of each post (these are important as they will help keep the top of the fence post in place once you start placing metal sheets over it).
Step 3:
Measure and cut the metal sheet to fit over the fence posts, allowing some room for overlap. It's best to have it slightly larger than the size of the posts so that you can easily secure it.
Make sure there are no sharp edges on any metal sheets. You can use tin snips to create smooth edges. If necessary, use a hammer, a flat block of wood, or an anvil to bang down sharp burrs on your cut pieces.
Step 4:
Lay out a strip of burlap bags along one side of the metal sheet, as shown in the picture above (you will probably need several strips depending on how wide your sheet is). Secure the burlap bags in place with twine. Lay a second strip next to the first and secure it with more cord.
Step 5:
Place the metal sheet over your fence posts, making sure that there are no gaps. Secure the bottom of the sheet on each side using a chain and connectors (as shown above).
Cover the top of the posts with burlap bags and secure them with twine if necessary. Repeat for all sides of your fence posts.
Step 6:
If you have trees or buildings that can provide shade, leave a small opening for the wind to flow through and prevent your fire pit wind guard from becoming a smoky crematorium. Using a tarp, you can secure it with stakes.
Step 7:
Stand back and enjoy! You should be able to cook hot dogs and other treats on the table. As long as no tall wind gusts come along, your fire pit will be ready for use whenever and wherever needed!
This is especially convenient when having a large crowd over as it makes cooking easier and quicker.
Step 8:
If you have a small child (or a child with friends), be sure to have a few lollipops and other sweet treats nearby as you need them. Munching on some goodies before the fire can also help keep everyone happy and content during your cooking session.
Step 9:
Pull the chain to take down the wind guard fence when you're done grilling. You can even keep it in place for tall winds so that you don't have to worry about destroying your fire pit.
Step 10:
If you have any leftovers, toss them into the fire as they burn. Your new fire pit wind guard will also be an excellent source of heat so keep it in place (if there are no strong winds) even during colder nights!
Conclusion
This is a great DIY project for anyone looking to build a sturdy, weatherproof fire pit. Depending on your needs and the conditions of your area, you can always make small adjustments to suit your needs.
You can keep this fire pit wind guard in place even when having a large crowd over, as it makes cooking easier and quicker. Be sure to secure the chain with rubber stoppers, so children don't accidentally damage it by pulling on it too hard.
Also, be sure to measure your fire pit carefully and make sure that it's the right size for you.