Fall is the perfect time to enjoy the outdoors with friends and family. What could be better than gathering around an outdoor fireplace on a cool autumn evening?
With so many different types of fireplaces to choose from, you're sure to find one that fits your personality and backyard space.
So gather up your loved ones and get ready for some fun around the outdoor fireplace. Here are a few inspirational outdoor fireplace ideas & pictures to get you started.
Crazy stone monolith
A large stone fireplace is the perfect centerpiece for an outdoor seating area. Because they are so big, they make a statement and become the focal point of the space. If you're looking for an outdoor fireplace that will make a big impact, then go with a stone fireplace. Make sure to check out our favorite brick fireplace ideas for further inspiration!
Fireside effects
A poolside fire pit is the perfect way to enjoy the outdoors and extend your swimming season. With a fire pit, you can relax by the pool and roast marshmallows or make s'mores with the kids. It's also a great way to stay warm on those cooler autumn evenings.
Fired ceramic tiling
Fired ceramic tiling adds a touch of luxury to any outdoor fireplace. It's a beautiful and classic material that can really elevate the look of your space. If you want an outdoor fireplace that is both stylish and sophisticated, then opt for fired ceramic tiling.
Lush garden backdrop
If you have a green thumb, then why not use your outdoor fireplace as an opportunity to showcase your beautiful garden? A lush garden backdrop is the perfect way to add some extra flair to your outdoor fireplace.
Survivalist enclave
You might want to go with a more rustic- this survivalist aclove is a gritty way to get warmth in the wilderness. This outdoor fireplace is perfect for those who want to be prepared for anything. If you find yourself in a survivalist situation, then you'll be glad you have this outdoor fireplace.
Here are some outdoor fireplace ideas to get you started and inspired:
Outdoor fireplace ideas
1. Front yard fire pit styles
Are you ready to have a natural fire pit outdoors to a warm, cold breeze? This can be an economic bonfire for your budget. Additionally, you can leave it raw or make some bricks around it to prevent overheating. The front yard fire pit is excellent for a small number or whole family gathering.
You can dig up any pit within our yard and build with concrete to have a lovely fireplace to make your family warm.
2. Patio stone fire
Designing a lovely patio outdoor for your late evening rest with the family or taking time to warm yourself in cold weather can be therapeutic, especially in the summer. This excellent outdoor fireplace will never leave your house smelling smoke, plus it can accommodate many individuals.
The heat will be confirned within to prevent unnecessary heat loss, thus providing maximum warmth to your family.
3. Westchester Warmth
Keep your outdoor well acquainted with cozy chairs around your fireplace to receive excellent warmth and comfort. This is a beautiful living room outdoor space to set your fireplace for the family. It's not episodic; thus, the family can use the fireplace at any time of the year. Burn charcoal or wood for maximum warmth within your yard.
4. Natural stone veneers
Set up your inglenook with some natural veneers in your yard to give it a different but natural look to your fireplace. This can help match your building painting with the outdoor fireplace; suppose you're a fashion enthusiast. Cast Veneers are an economical substitute for bricks or building stones.
This fireplace can also help store firewood for future use for a breathtaking warmth provision.
5. Land plus
Equip your backyard with a stunning fireplace for a long-term warmth within your compound. However, getting a nice blend of colours for your house and the fireplace can be mayhem to most individuals. The white colour paint for your fireplace can match your house painting. Additionally, set up the chimney to avoid staining the white colour.
6. Poolside fire
Setting a fireplace beside your pool may look weird to some individuals. However, the crisp cold day may compel you to warm up yourself after swimming. It's a beautiful setup to enjoy with your family and keep the pool cozy. You can opt to use building stones to set up a lovely fireplace by the pool and design its interior with tiles for minimal heat loss.
Not to forget, you can craft it in any manner like the Carmel stone for a stunning poolside warmth.
7. Spruced up outdoor living room
It's time to make romance in your courtyard with the special one in the chilly weather with this fabulous outdoor fireplace design. Erect a lovely fireplace in the garden that provides enough space for your family and can accommodate your rocky chairs or sofa.
8. Outdoor kitchen
Make your alfresco dining excellent with this great fireplace outdoors as you make the evening meals cozy. This fantastic fireplace ensures you maximize space for your family or guests since it takes less space. Try out this with your family in the late evening as you bond with one another.
9. Firepit outdoor table
A firepit can be so adorable, especially when singing the christmas carols or enjoying beautiful Christmases. You can secure the pit with a faux stone to prevent the spread of ash all over the compound. The outdoor firepit is cost-effective since you can put it yourself with limited materials. Burn charcoal or wood within the pit to get rid of a crisp cold day
10. Brick stove oven
Mount the brick oven in your outdoor hearth for better warming or campfire cooking this winter. There are several designs to choose from based on your needs. However, you can decide to make your own by hiring a professional artisan to give you a better design and long-term warmth.
11. Unique patio stove
Everyone's dream is breaking the boundaries and getting a charming fireplace on your patio. Creating a seamless deck from the main house wall to give a lovely outdoor fireplace is an excellent idea for any memorial ceremony or typical family gatherings. You can buy memorial day models and set them within the partition wall to keep your guests cozy.
More outdoor fireplace decor & design ideas
Choose colorful tiles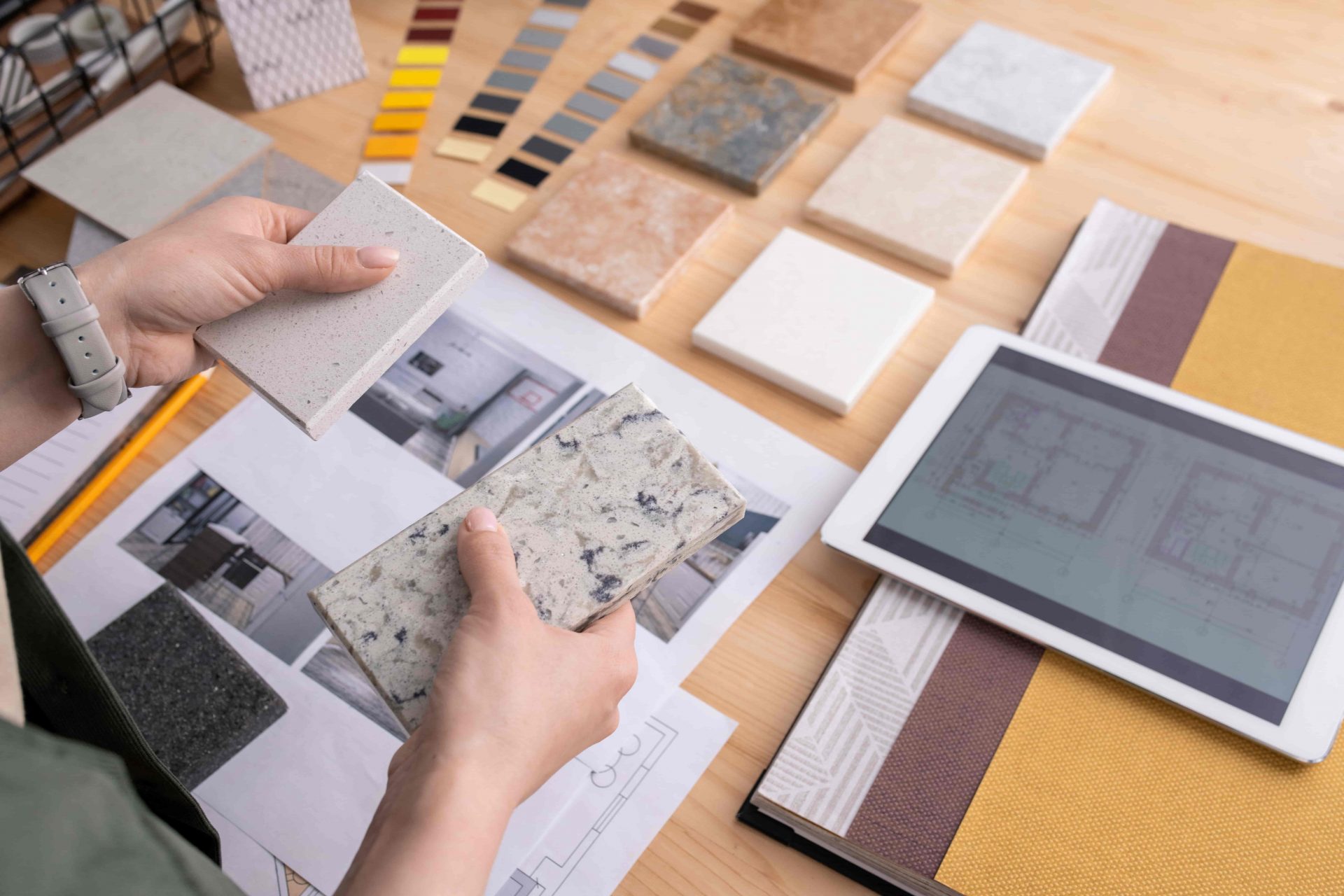 When it comes to outdoor fireplace ideas, one of the most important decisions you'll make is what material to use for the hearth. Choosing colorful tiles can add a touch of personality and style that will really make your fireplace stand out.
Spanish flair
If you want to give your outdoor fireplace a bit of Spanish flair, consider using tiles in shades of red, orange, and yellow. These colors will really pop against the green of your backyard and create a beautiful and festive atmosphere.
Make it a fire pit instead?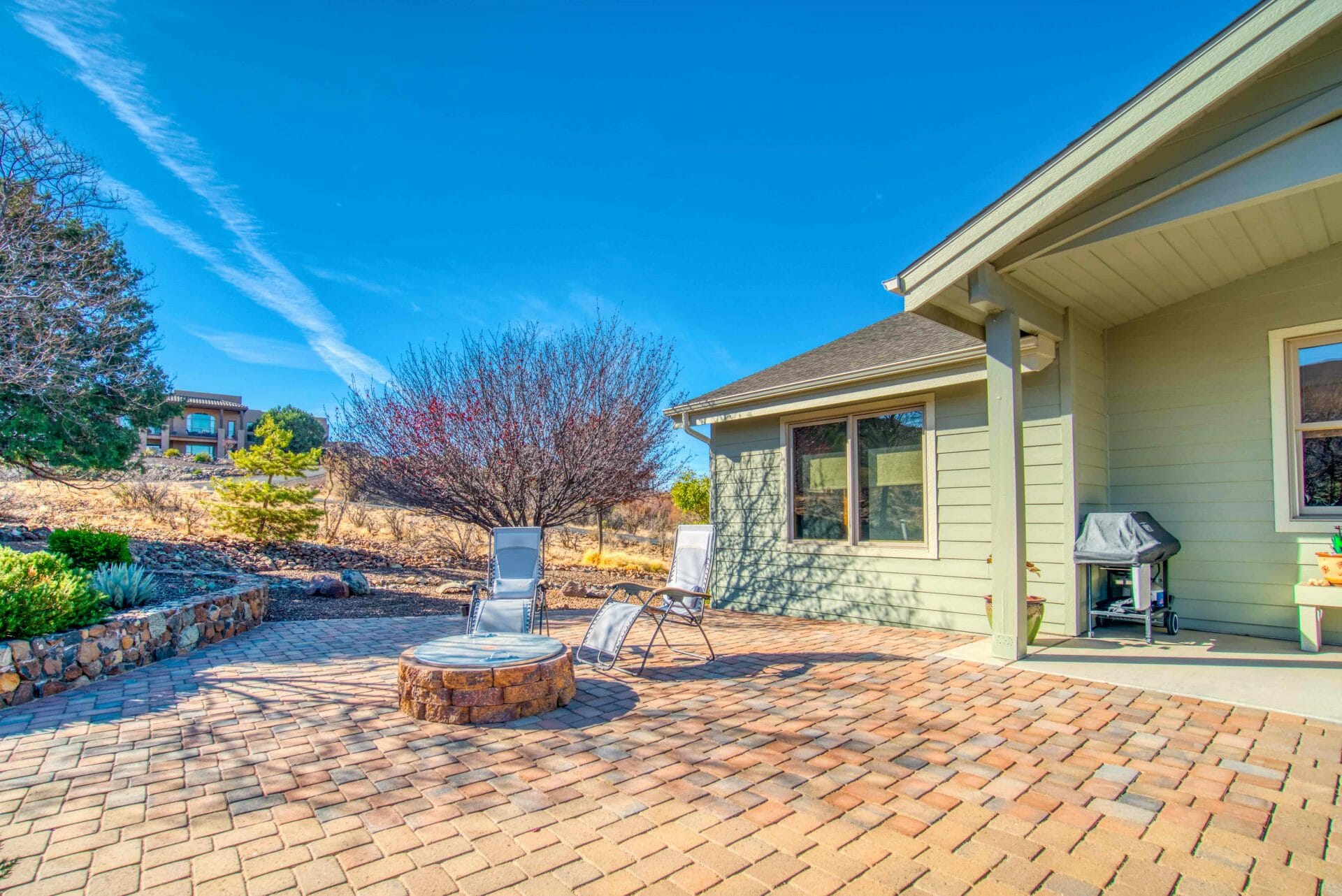 A firepit is another option for your outdoor fireplace. If you live in an area with high fire danger, or if you simply want a more low-key option, a firepit can be a great choice. You can find firepits in a variety of materials, including metal, stone, and even concrete.
Make an outdoor living room
If you want to take your outdoor fireplace ideas a step further, consider turning your outdoor space into an outdoor living room. This can be done by adding some comfortable seating, such as chairs and a sofa, and maybe even a few tables.
Adding plants
Adding plants to your outdoor living room and fireplace is a great way to make it feel like an extension of your home. Choose plants that will thrive in the conditions in your outdoor space, and be sure to place them in pots or planters that can withstand the heat of the fire.
Paint everything black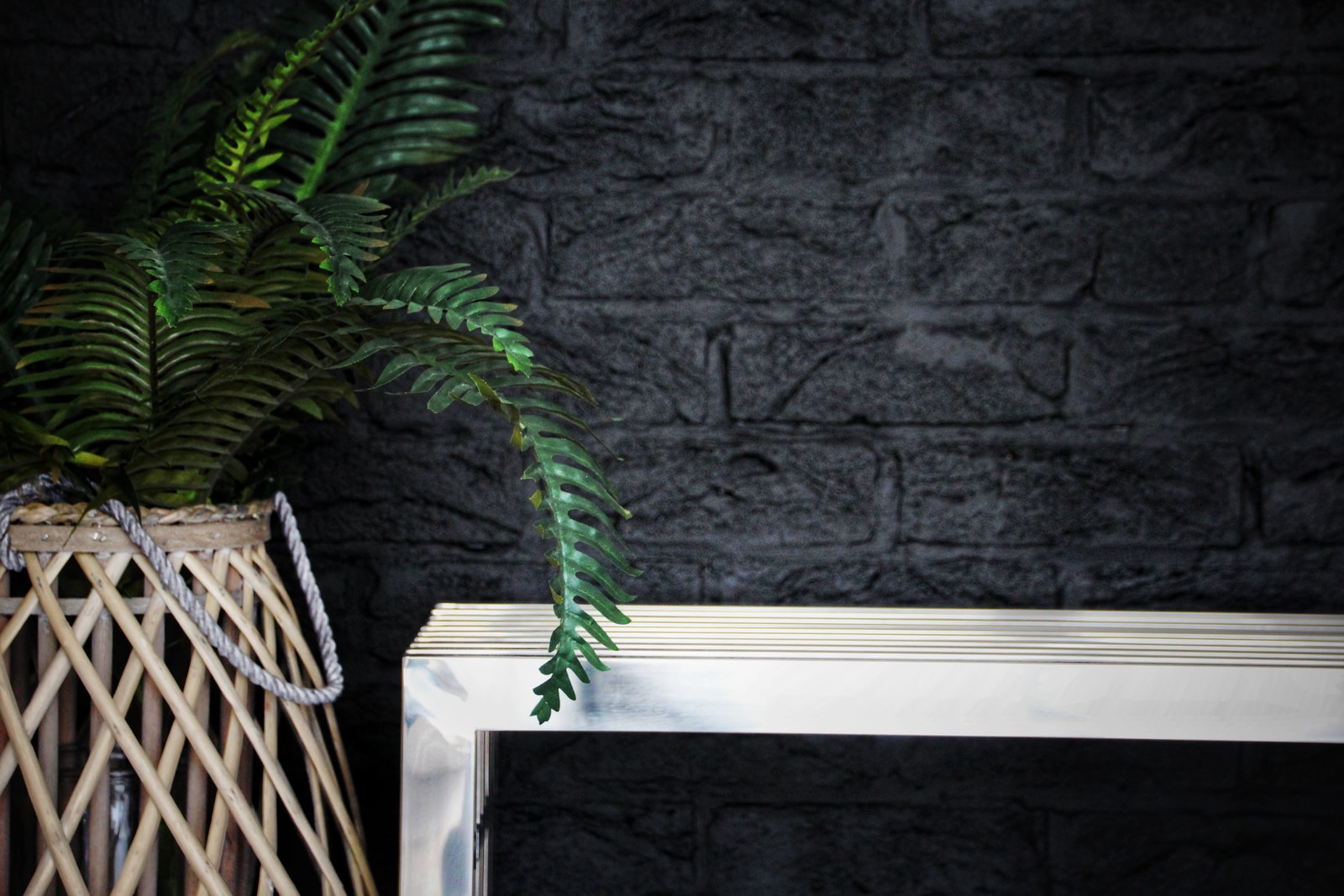 Paint everything black for a sleek and modern look. Black paint will also help to disguise any soot or smoke that may come from your fireplace.
Dealing with small spaces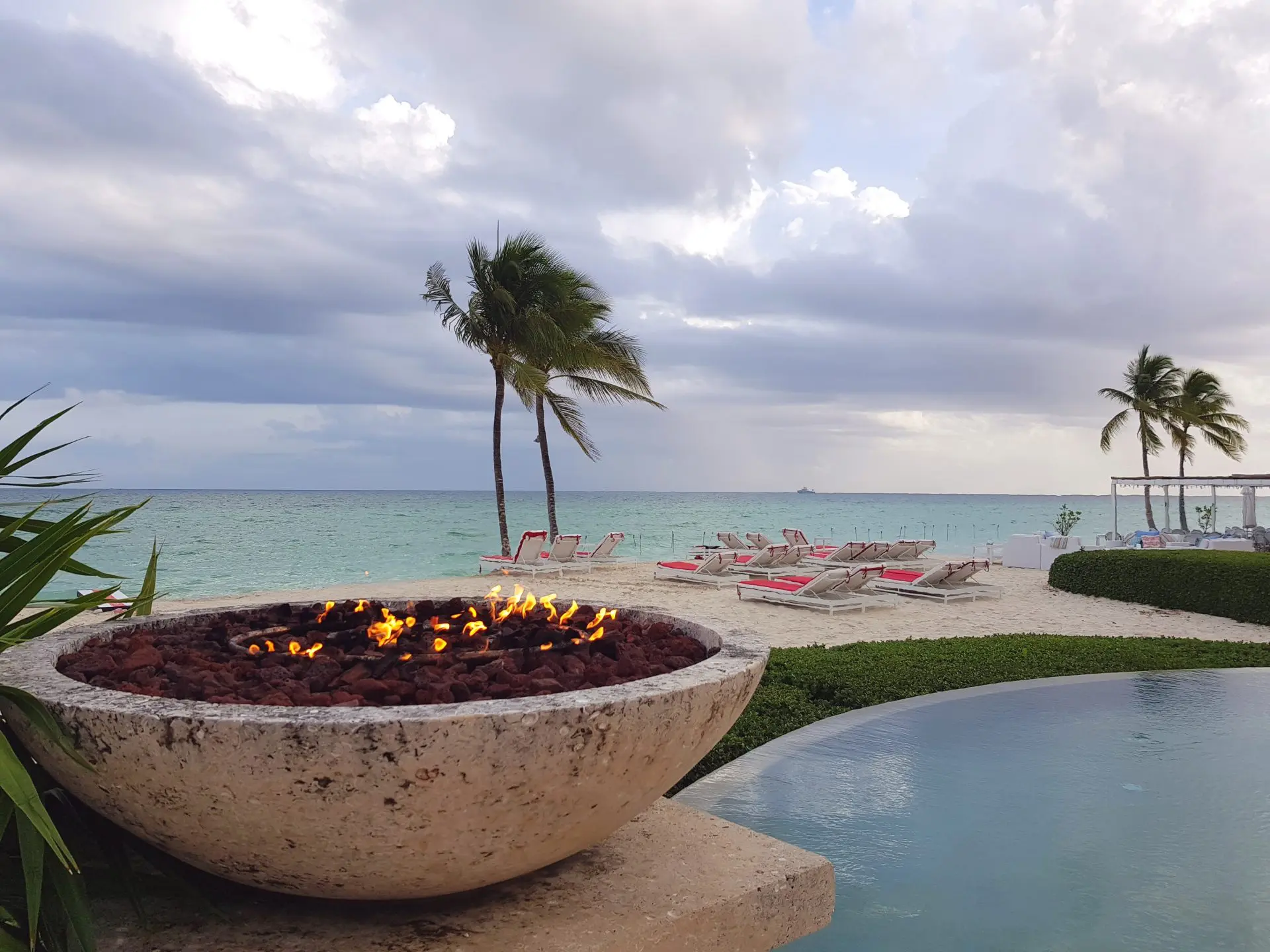 If you're working with a small backyard, don't worry. There are plenty of outdoor fireplaces that are perfect for small spaces. Electric fireplaces are a great option for small spaces because they can be placed almost anywhere. If you have a larger backyard, then you might want to consider a brick or stone fireplace.
Use natural stone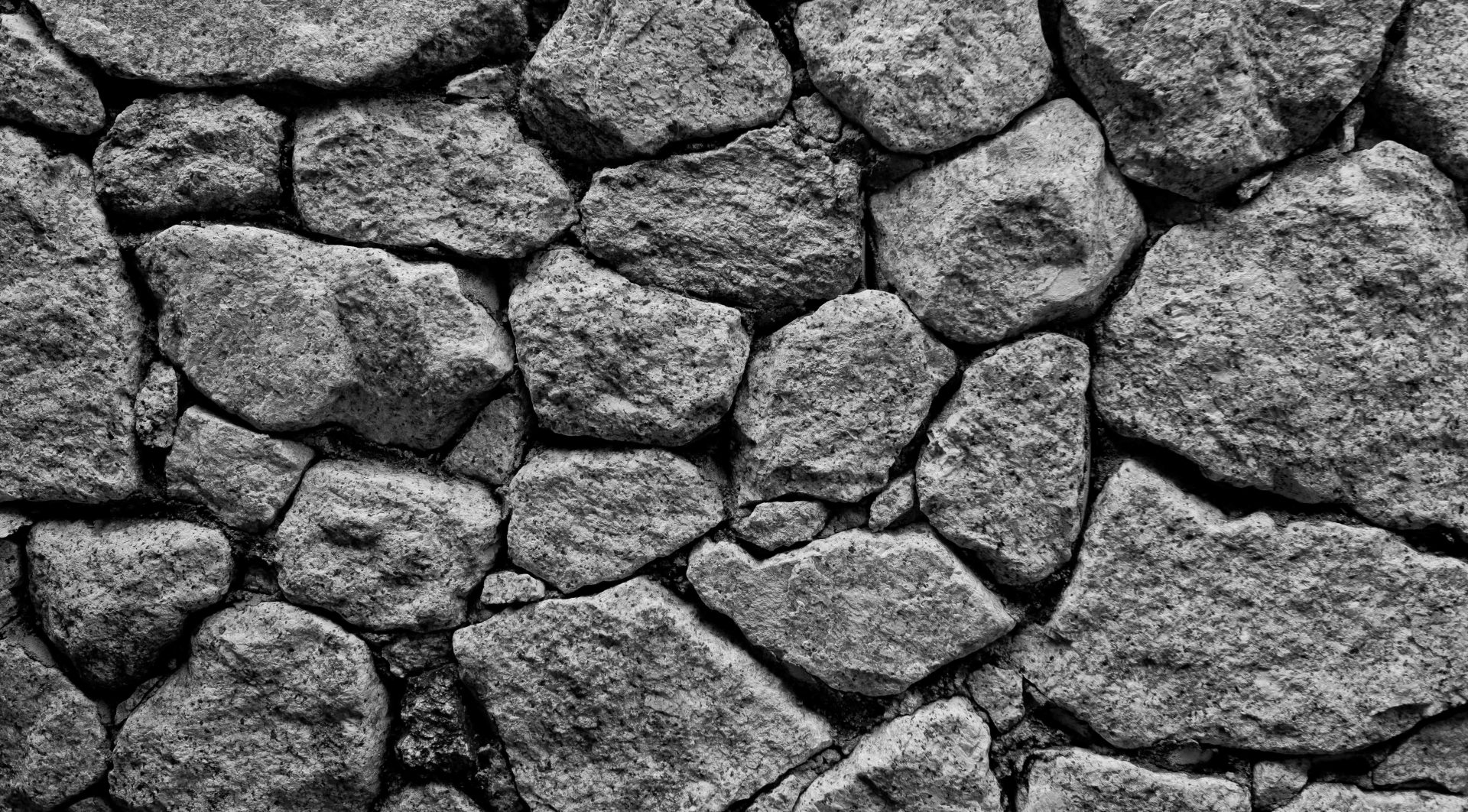 If you want a more rustic look, consider using natural stone for your outdoor fireplace. Stone is durable and can withstand the elements, making it a great choice for an outdoor fireplace. You can find stone in a variety of colors and textures, so you can create the perfect look for your home.
Add arts and antiques
Adding arts and antiques can really add a touch of elegance to your outdoor fireplace. Choose pieces that reflect your personal style and that will complement the other elements in your space. You can find antiques and art in a variety of materials, including metal, wood, and glass.
Adding a pizza oven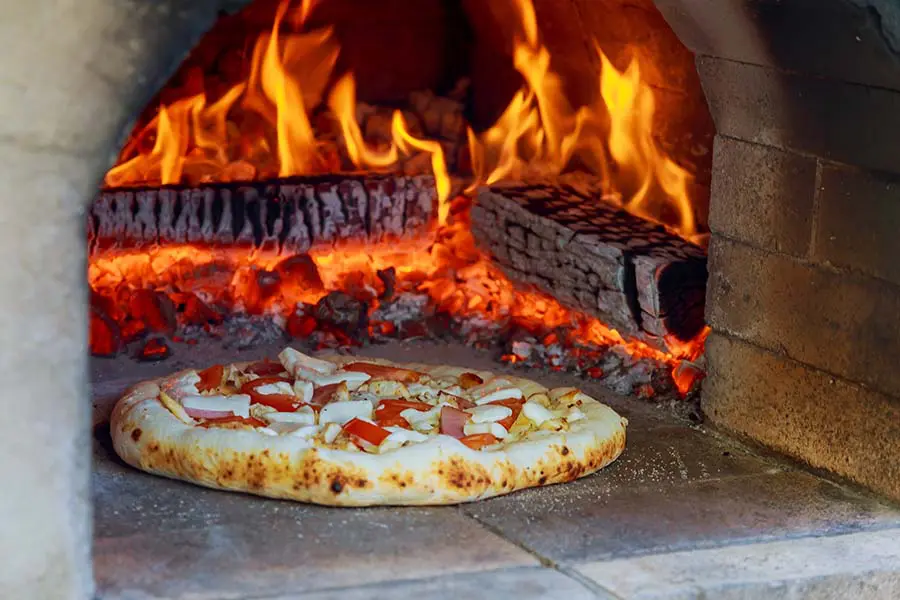 Adding a pizza oven to your outdoor fireplace is a great way to entertain guests and make delicious food. A pizza oven can be a great addition to any backyard gathering space.
If you have an existing fireplace, you can easily add a pizza oven with a few simple modifications. If you are starting from scratch, there are many different ways to build an outdoor fireplace that will include a pizza oven.
When adding a pizza oven to your outdoor fireplace, there are a few things to keep in mind. The most important thing is to make sure that the opening of the pizza oven is large enough to accommodate your desired pizza size. You will also want to make sure that the pizza oven is properly vented so that the smoke does not escape into your home.
Add a smoker
Another great outdoor fireplace idea is to add a smoker to your backyard gathering space. Smokers are great for cooking meats and vegetables and can also be used to smoke fish or cheese.
Adding one with a cooking grill
If you love to cook outdoors, then adding a grill to your outdoor fireplace is a great idea. Grills come in all shapes and sizes, so you can find one that fits your outdoor space perfectly. You can also find grills that come with a pizza oven attachment, which is perfect for entertaining guests.
What are the popular styles?
There are many different styles of outdoor fireplaces (click here to learn about the different types), so it is important to choose one that fits your personal style.
Some popular styles include brick, stone, and metal fireplaces. You can also find portable fireplaces that are perfect for small spaces or for taking on the go. Metal fireplaces are a great choice for modern homes, while brick and stone fireplaces offer a more traditional look.
Contrasting these options, you could even go for an outdoor fireplace made entirely out of recycled materials. Other styles include:
Tuscan
Modern
Rustic
Contemporary
Minimalist
When choosing the style of your outdoor fireplace, it is important to consider the other elements in your backyard. You want to choose a style that compliments your home and fits with the overall look of your space.
Opt for a gas fireplace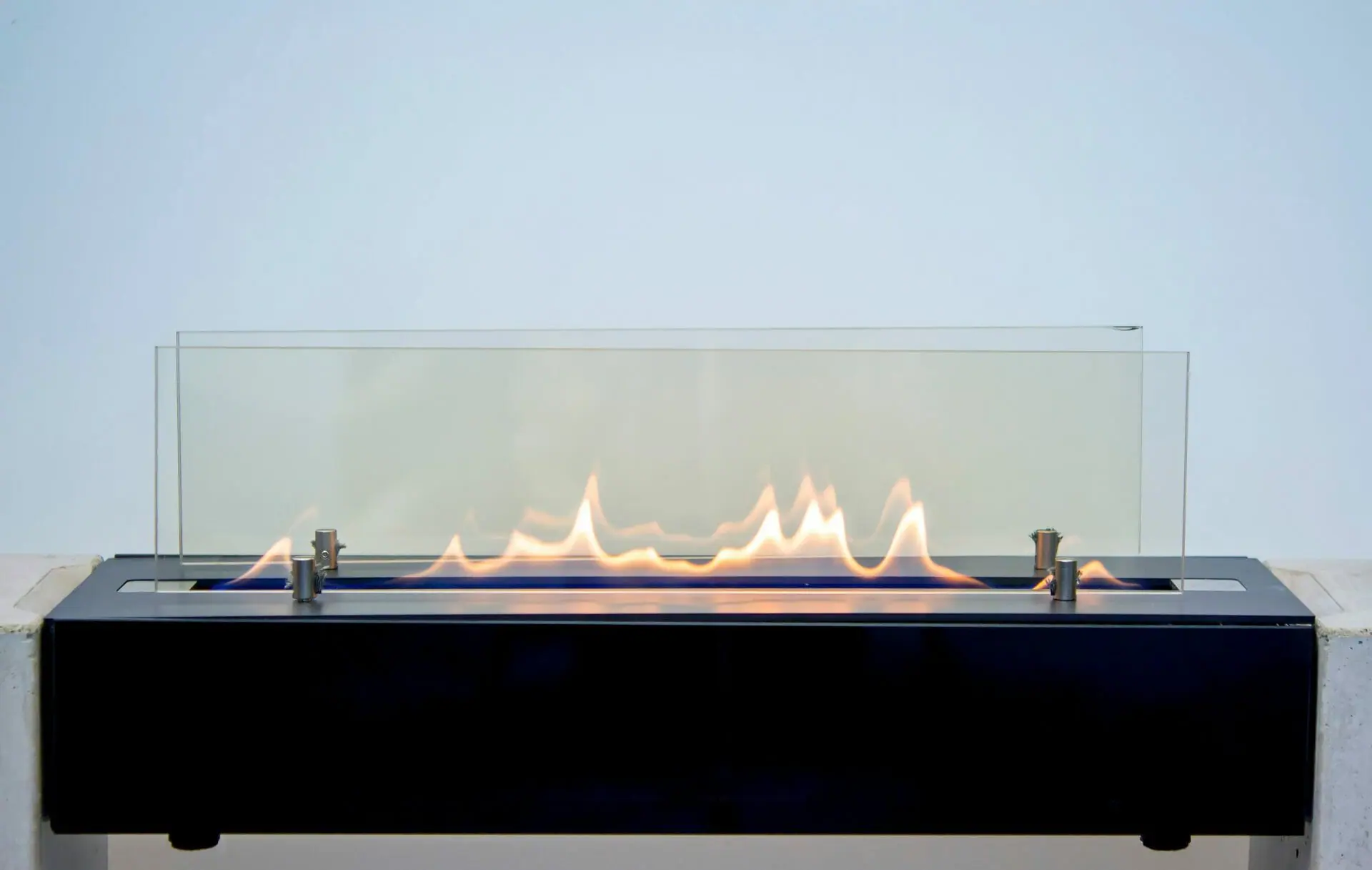 If you're looking for a quick and easy way to add a fireplace to your outdoor space, then opt for a gas fireplace. Gas fireplaces are easy to install and are perfect for small spaces.
Or go with an electric fireplace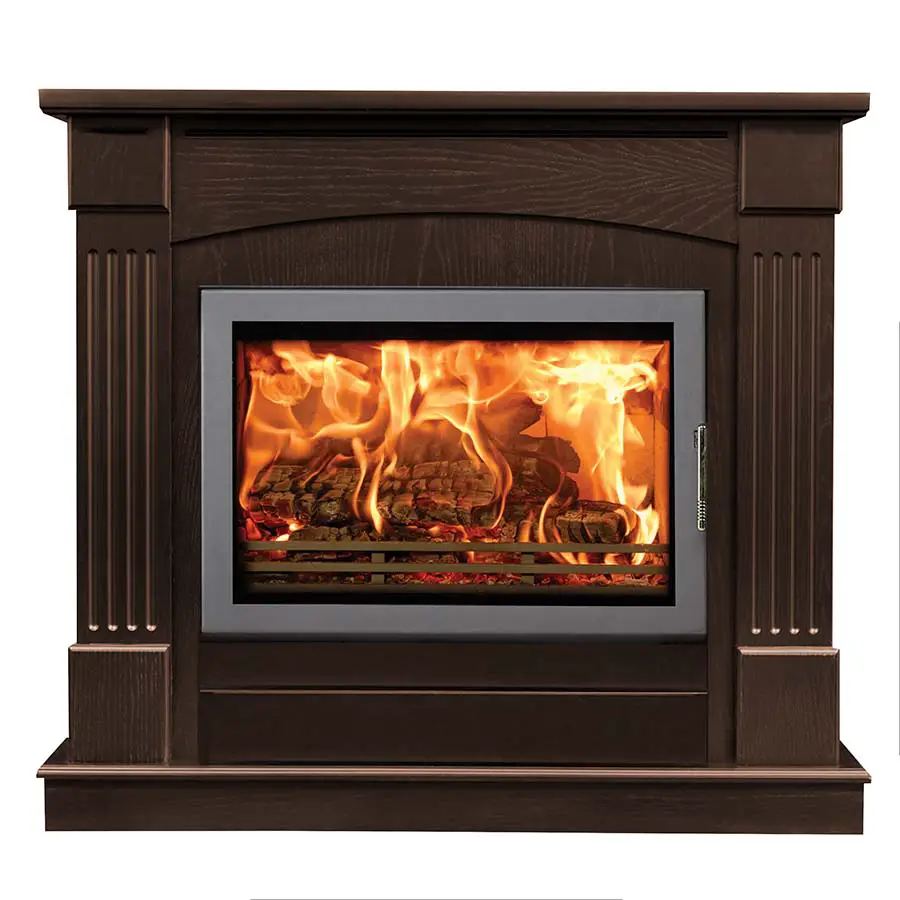 If you're not interested in a traditional fireplace, then consider going with an electric fireplace. Electric fireplaces are easy to install and come in a variety of styles. They are a great choice for small spaces, and many models come with a built-in heater, which makes them perfect for use year-round.
Where to place it?
When choosing a location for your outdoor fireplace, it is important to take into account the amount of space you have available and the type of fireplace you have chosen.
Bricks and stone fireplaces typically require a bit more space than metal fireplaces, so make sure you have enough room before purchasing one.
If you are limited on space, there are many different types of portable fireplaces that can be moved around as needed. You will also want to consider the location of your outdoor fireplace in relation to your home.
It is important to place it far enough away from your house so that the smoke does not enter your home.
Should you get a kit?
If you are not handy with tools, then you may want to consider getting an outdoor fireplace kit. Kits come with everything you need to build your own outdoor fireplace, including the bricks, mortar, and grill.
Many kits also come with a pizza oven attachment, which makes it easy to add one to your outdoor fireplace.
Check with your local hardware store or search online for a great selection of outdoor fireplace kits.
When choosing an outdoor fireplace kit, make sure to pick one that fits your skill level and backyard space. There are many different styles of outdoor fireplaces, so you should be able to find one that meets your needs.
Finally, make sure you invest in fireplace accessories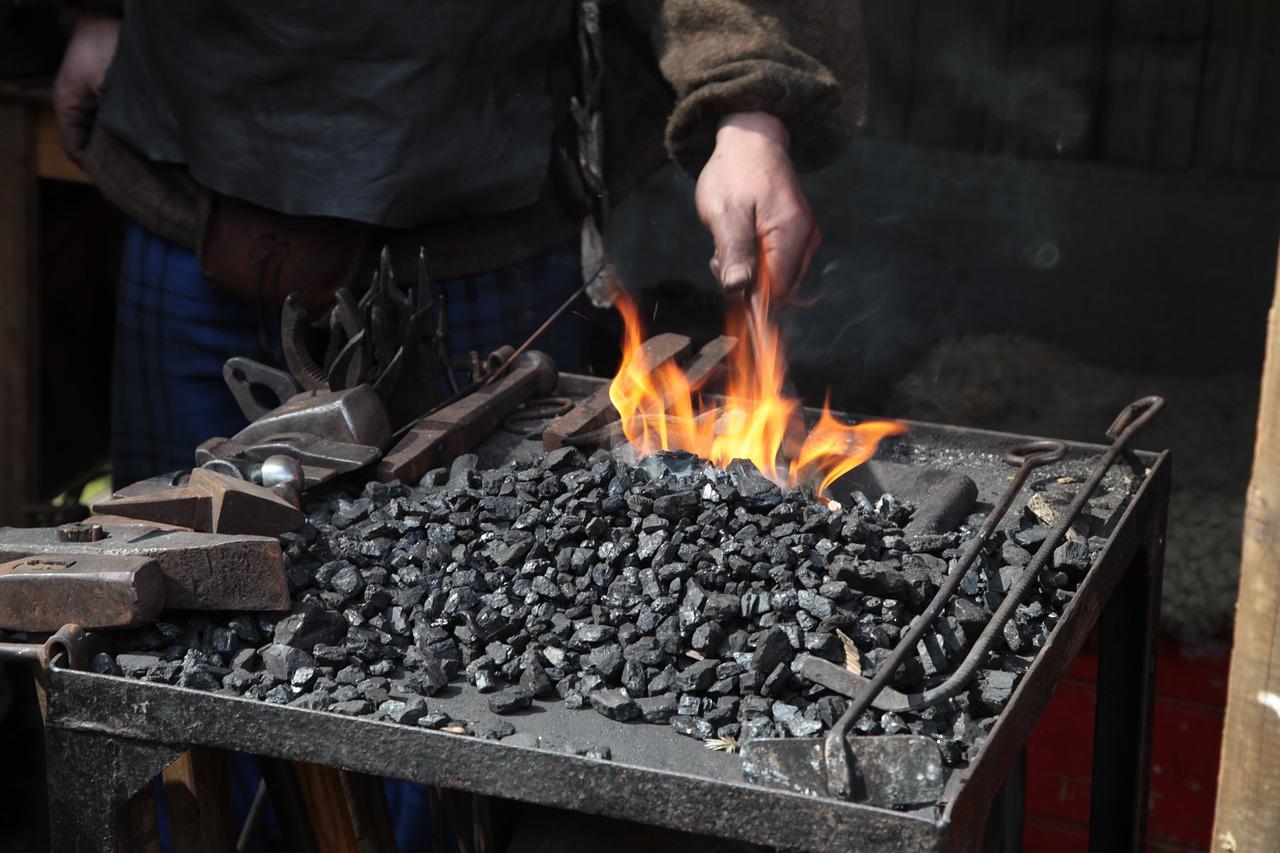 Once you have chosen the perfect outdoor fireplace for your needs, it is important to invest in some fireplace accessories.
Fireplace accessories include these:
These accessories will help you maintain your fireplace and keep it looking great for years to come.
Summing Up
Getting yourself cozy from a bonfire can be a memorable moment to enjoy your summer or chilly evening. Enjoying beautiful moments with your family as you want a vast warmth from the outdoor fireplaces on the patio is a friendly get-together full of humor and can relive the nostalgia.
Maintaining a warm home may put many individuals through the hassle, especially when you're unsure of what to add to your courtyard fireplace. There are several options for "do it yourself," like the pit fire or those demanding the services of a craftsman. Never let your family suffer in the winter or evening when the cold sets in.
Set your bonfire anywhere outdoors to make your cold food warm as you enjoy a pleasant time with your family; this can bring a sense of intimacy during evening meals. There are several designs you can achieve from the best designers that value the art of interior design.
However, many fraudulent designers are also on the rise with fake prints. Gorgeous outdoor fireplace designs make the home look fresh and admirable to guests or family members. This article will list some adorable outdoor fireplace ideas that can give your home a new look as you become cozy in cold weather. So, make sure you check out Instructables, or even YouTube to find a legit plan that works for your space!