Chimney sweeping logs are marketed as a cheap alternative to a pro doing a sweeping for you
The way they work, as the logs burn, their smoke will loosen up the creosote, which then falls into your fireplace for easy removal
However, it often fails when used on chimneys that do not have straight, vertical flues
In that case, the creosote can get trapped in the flue's bends
Some people believe that it doesn't clean the chimney, it just makes it easier to be cleaned and it's rare that the flaked off creosote will plug your chimney (Source)
Overall, the consensus is that it can help with chimney maintenance, but can't replace a professional chimney cleaning
On a cold winter's day, nothing beats curling up with a cup of hot cocoa and a good book. To keep your fireplace in top shape, you'll need to get it serviced often.
There are some things you can do yourself when it comes to fireplace care, but for the most part, you'll want to call in a pro.
How do creosote logs work
Creosote logs, if you have a chimney, can boost the chimney's efficiency. There are numerous misconceptions regarding this famous product, which is sometimes known as a sweeping chimney log.
Find out how they can benefit you and what else you need to know about creosote logs before you use them.
The compounds that are discharged into the air as a result of the burning process will inevitably build up in the chimney of anyone who uses an open fire or a wood-burning stove on a regular basis.
Creosote is the name given to a group of chemical substances. No matter what kind of wood you use for a fire, creosote is created. However, there are different types depending on how it is burned.
The chimney's creosote buildup poses a fire hazard because of how it adheres to the walls. Creosote, which hardens into tar, is particularly hazardous and difficult to remove.
What Is Creosote?
To understand how creosote logs function, you must first understand creosote. Creosote is primarily composed of tar and is produced as a waste product when the wood is burned.
Creosote is a byproduct of burning wood logs. When the creosote hardens and adheres to your chimney, the smoke rises and comes into contact with the cold outside air.
On a barbecue, the smokey flavor comes from creosote, which may come as a surprise to you. Creosote is great for flavoring your food, but it's not so great for your chimney.
Creosote, which is very flammable, increases the risk of a chimney fire because of its flammability. To top it off, a fire could spread into your house.
As it turns out, creosote isn't difficult to build up. As it coats itself over itself, it impedes airflow, making the problem more difficult to fix. More creosote accumulates when the ventilation deteriorates. You can't break out of it.
What Is A Creosote Removing Log?
The purpose of a creosote log is to make your fireplace and chimney run more efficiently. The residue from burning wood builds up in your chimney and fireplace over time. Creosote is a fire hazard because of the residue.
A chimney sweep is needed to remove the buildup. The thick and oily residue is impossible to remove on your own. The chimney sweep may not be in your budget every month. Creosote logs are a good option if you want to make it easier to clean your fireplace.
To dry out the creosote film, burn this type of log. The soot then accumulates in the firebox. The next time you clean the flue, it will go faster because of this improvement.
How Do The Logs Work?
Additives in creosote log smoke attach to creosote. Creosote clings to the smoke as it rises from your log. When this happens, the creosote becomes flaky due to a chemical reaction. Even if the creosote doesn't flake off, the reaction loosens it enough to be scraped out of your chimney with ease.
To begin utilizing a Creosote Sweeping Log, the first step is to light a wood fire. Because it helps dissipate the CSL-burning chemicals and heat the tar in the chimney, a wood fire is an excellent choice for heating your home's chimney.
90 minutes is the typical burn time for CSLs. The CSL produces smoke that contains certain compounds as it burns. As the creosote builds up in the chimney or flue, these additives stick to it.
In turn, this makes using the fireplace much safer because the buildup of creosote in the chimney is gradually reduced, making it less likely that it would catch fire. As the CSL additives continue to function for around two to three weeks after burning, the Creosote Sweeping Log's benefits continue to grow.
If you have an open fireplace, you should be aware that creosote can slide back down the chimney and into the hearth. Be prepared. As a final benefit of using the Creosoting Log, your chimney will be able to be cleaned more successfully because there is less creosote in the chimney to remove.
In addition, removing the tar that is already there is made considerably simpler.
Do Creosote Logs Work?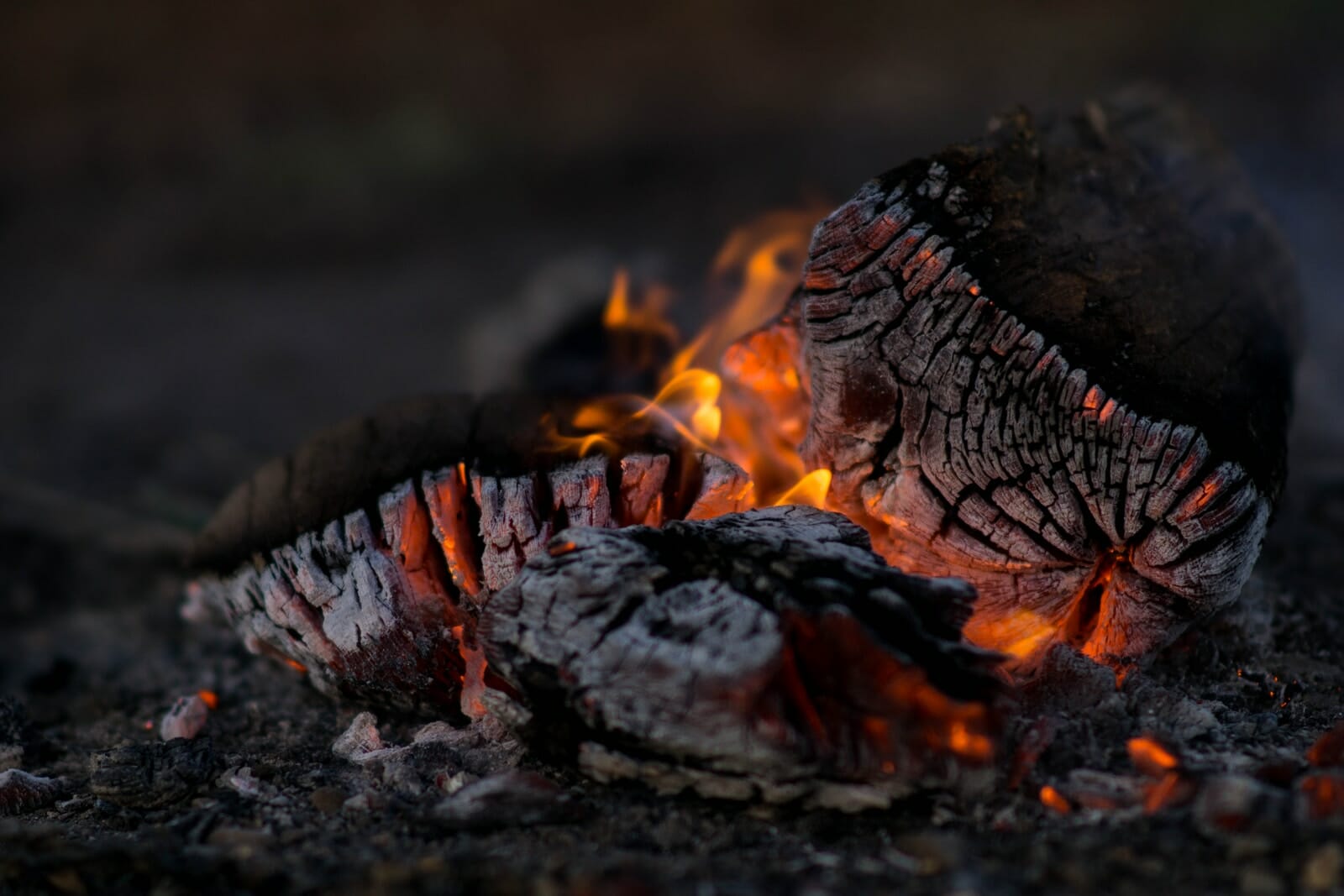 Using Creosote Logs will help release creosote buildup and make cleaning your chimney a breeze. If you don't have a chimney sweep, these logs won't do. The use of creosote logs in conjunction with a professional chimney sweep is recommended by the Chimney Safety Institute of America (CSIA).
Cleaning your chimney without a creosote log is nearly impossible. Creosote hardens and turns slick if left unattended. Even if all of the glazes are removed, some residue may remain. The chemicals used to manufacture the creosote logs result in a drier, flakier residue.
More residue can be removed as a chimney sweep gets started. To make your home more secure, you'll need to take precautions.
Creosote logs, on the other hand, are effective. A chimney sweep is still necessary, however. You shouldn't expect your log to fully eliminate the need for expert cleaning.
A chimney sweep isn't just there to clean creosote and soot from your chimney; they also inspect it for anything else that might be lurking there. The creosote logs in your chimney will not reveal any obstructions, such as limbs or vermin.
Conclusion
A creosote log could be exactly what your chimney needs to function properly. The logs help to keep your chimney clean by reducing the buildup of creosote. Because there's less residue obstructing the airflow, your fireplace is safer.
A chimney sweep could save you money by making it easier for them to clean your chimney with logs. When a chimney isn't in use, it can become a breeding ground for more than just creosote.
An unclean chimney isn't often evident until the fire is out, and it's not uncommon for birds, branches, nests, and more to cause it. Any issues with a chimney can be detected and avoided by a trained chimney sweep.
Make sure you get a professional to inspect and clean your chimney thoroughly so that you can enjoy a pleasant fire or cook dinner in your house.