Ventless fireplaces are commonly also known as "vent-free" or "unvented" fireplaces
The way they work, they pipe propane or natural gas into your gas-burning unit (check out this picture that demonstrates how it functions, along with this video)
Mesmerizing flames reach up through the gaps in your artificial logs (check out our list of the best ventless gas fireplaces)
The ventless fireplace operates using a U-shaped path: oxygen is brought in from your living area and generally enters via the bottom of your fireplace.
The integrated regulator combines the air with gas to create fire. There's generally a vent at the top that discharges air back into the room.
Ventless fireplaces are usually attached to a gas or propane line and are often installed by a skilled pro like a plumber
They have uniquely devised burners that burn the gas cleanly, which means there's barely any exhaust, comparable to how a gas stove in your kitchen works
Ventless fireplaces aren't perfect and there are a few restrictions to keep in mind. For example, each state has different rules and they may be banned in your region. This is important to know before you buy one!
They're developed to burn gas more efficiently than vented versions, so they deliver fewer fumes and do not need a flue or a chimney
In terms of safety, they do emit small amounts of carbon monoxide, which generally isn't harmful if you're healthy but can be a concern for pregnant women and children
How vent-free fireplaces work (illustrated)
Vented or Ventless Gas Fireplace (which one is better?)
Here's a video contrasting how vented or ventless gas fireplaces work which also helps to explain how ventless fireplaces work:
How Do Ventless Fireplaces Work
Ventless fireplaces utilize interior air for combustion. They release the burnt emissions inside the room they operate, lowering air quality. With this fireplace, users enjoy a fire without storing wood.
In addition, state regulations ensure that the manufacturers observe safety standards when making the fireplace. This article will discuss how ventless fireplaces work.
Ventless Fireplace Burns Efficiently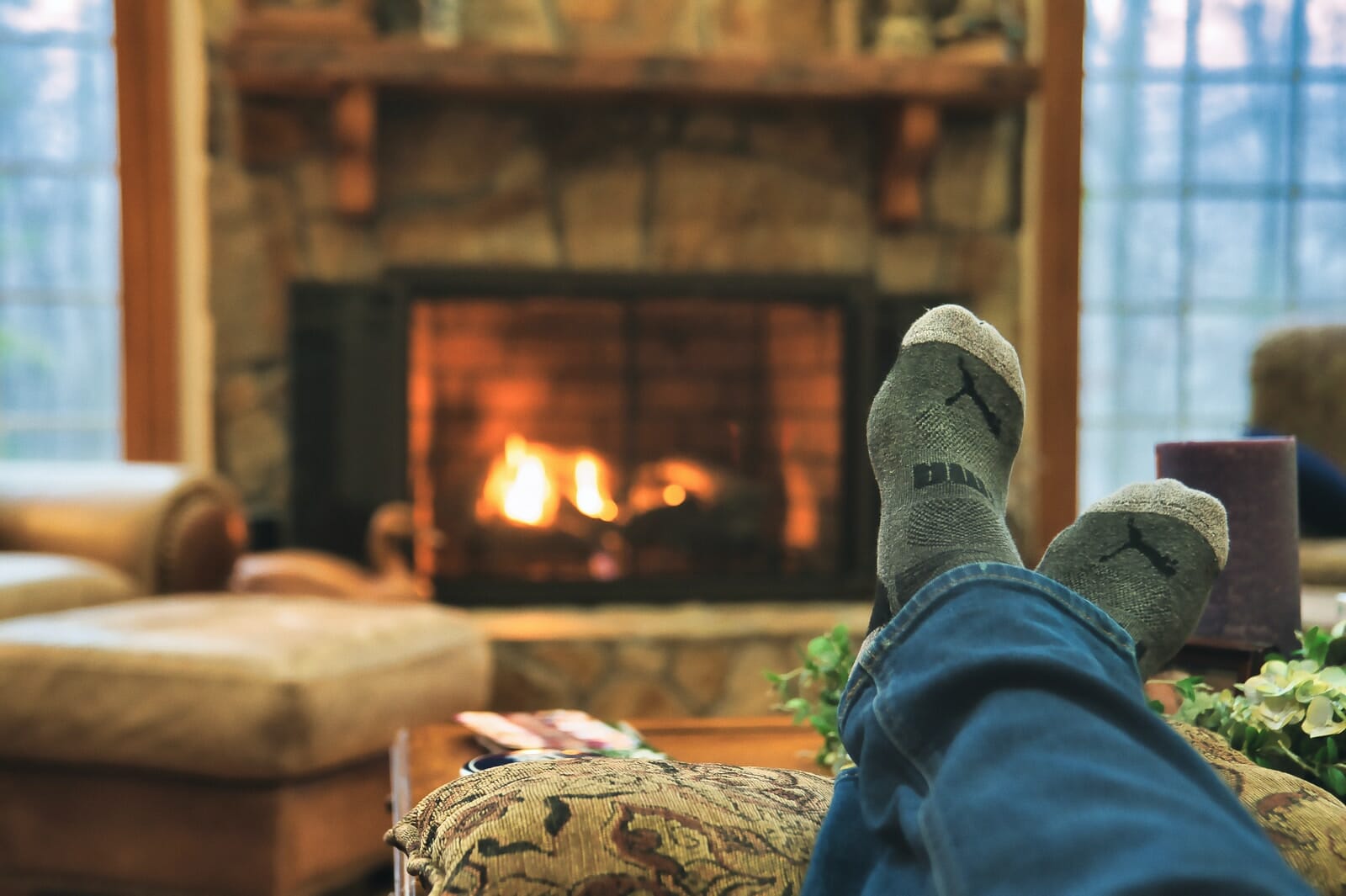 Ventless fireplaces are loved by many because they are uniquely designed to burn efficiently compared to their vented counterparts. Each model is manufactured with a regulator, which primary role is to mix gas and air.
The regulator is aimed at eliminating fumes. It is worth noting that this feature works like a kitchen gas range.
You don't need to have a chimney when using the ventless fireplace. The fireplace pulls air from the room and channels using its integrated regulator. An outlet located on the top of the fireplace pushes the warm air into the room.
With the U-shaped design, the fireplace provides enough heat. Remember that none of its parts is vented outside, which means it does not lose any heat produced.
In the last couple of years, we have witnessed many ventless fireplaces made with carbon monoxide detectors and oxygen sensors. Your fireplace will shut off automatically if the carbon monoxide is extremely high and there are low oxygen levels.
Although the fireplace boasts numerous features, keeping the window open when using the unit is still recommended.
Why Are Ventless Gas Fireplaces Popular?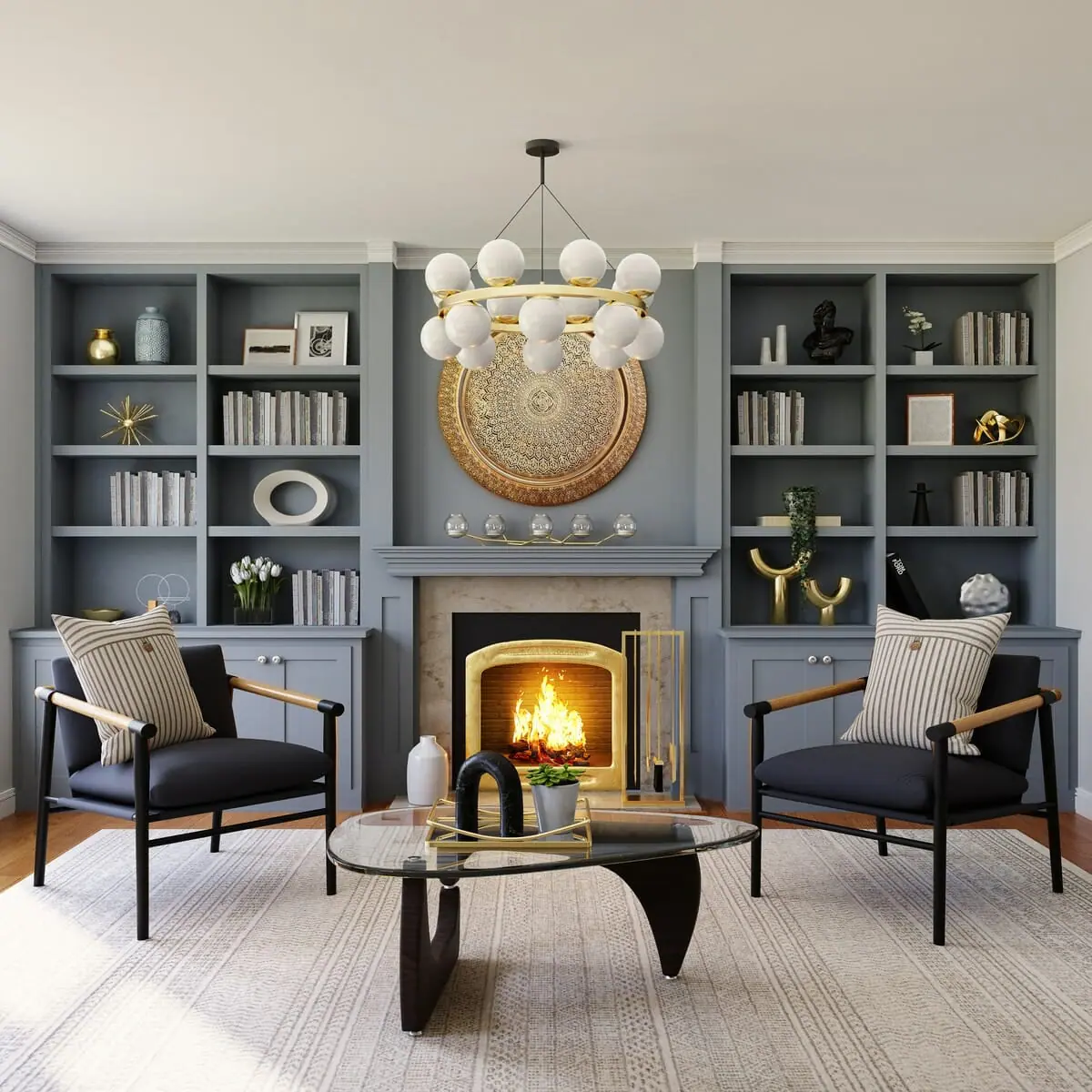 Ventless gas fireplaces have been gaining popularity in the last few years. The units work differently when compared to other fireplaces. Users can easily adjust the fireplace to burn at maximum efficiency.
Unlike other fireplaces models, you can reduce carbon monoxide production produced when running the fireplace. The amount of carbon monoxide produced by this fireplace is safe to be released inside the house.
Therefore, your family should be guaranteed good health when using this fireplace.
As we said earlier in this article, ventless fireplaces don't need any connection or chimney. This makes them inexpensive to install in your room or house. You can also purchase freestanding fireplaces, which can be installed anywhere.
You only need a gas line to use this fireplace. Recent fireplaces models also come with automatic ignition. The presence of the automatic ignition feature means that there is no need to have an outside electrical circuit.
You will save a lot of money on installation costs if you consider using this fireplace. In addition, you will save on your gas bills too.
Fireplace Installation and Maintenance
Ventless fireplaces burn clean and are safe to use even in your bedroom. However, their unique mechanical systems are known to be sensitive to poor maintenance and other contaminants.
You must have your fireplace installed correctly by a professional to avoid fire. In addition, all the manufacturer specifications on the manual must be followed.
For instance, strict requirements must be followed if the fireplace is used in your bedroom. The technician must keep all the safety standards to avoid excessive carbon monoxide from the occupants. Besides producing harmful carbon monoxide, they consume oxygen in your bedroom.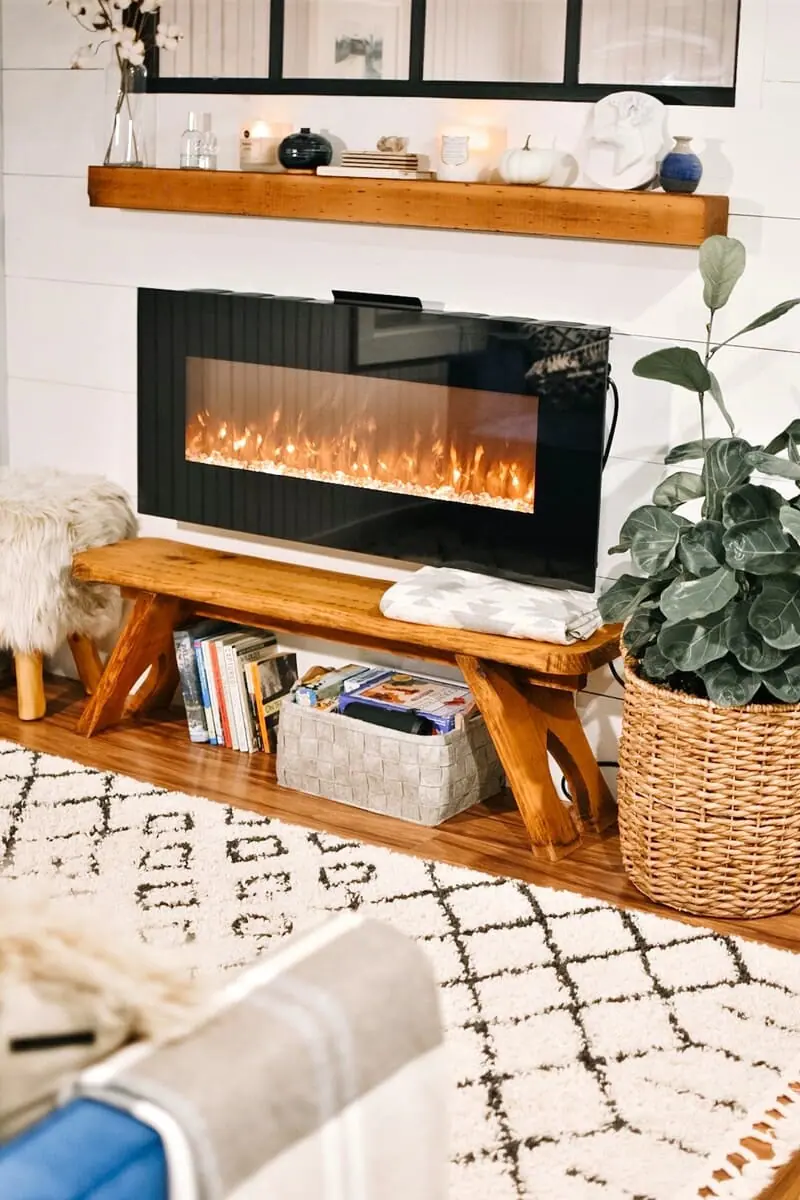 This can be a disaster if not installed correctly. The person installing the fireplace should consider the space available and the exact location of the installation.
You might be aware that ventless fireplaces are manufactured to produce minimal soot and fumes. With that in mind, it's advised to maintain the burner and combustion chamber more frequently.
If your home has indoor air contaminants, keep in mind that they can destroy your non-vented gas hearth systems, making maintenance a must for every homeowner.
Ventless Vs. Vented Fireplaces
It is well known that not many homes have wood burning fireplaces. Many homeowners prefer either ventless or vented fireplaces. Vented fireplaces feature two vents that are fixed on the exterior of the house.
The intake vent is tasked to draw fresh air into the fireplace, while the other vent removes dangerous fumes from your fireplace.
You will spend an estimated $3,000 to install any of these fireplaces. However, the price depends on the model you want. Ventless fireplaces models are affordable to install. You only need about $1,000 to have a whole unit installed.
The price can be as high as $5,000, depending on the quality of installation.
The unique thing about ventless fireplaces is that they feature a regulator which produces a mixture of gas and air. The best thing about ventless models is that they produce clean air and burn efficiently.
Before being sold, the fireplaces must be assessed for quality. They should also be functioning as expected. The manufacturer must ensure that their products meet all the health and safety standards.
Sensors in ventless fireplaces will shut off the system if they detect that the oxygen is below the recommended levels. That's the same case with a carbon monoxide detector, which is included to sense excess carbon monoxide in the room.
Pros and Cons of Ventless Fireplaces
Ventless fireplaces come with advantages and disadvantages. Let's discuss the pros and cons of this fireplace.
Pros
Ventless fireplaces are more eco-friendly when compared to wood burning fireplaces.
Ventless fireplaces produce more BTU. They are preferred by many because they can heat a room faster.
You don't need any flue to run the ventless fireplace.
Cons
Flames produced by ventless fireplaces aren't genuine compared to the wood burning fireplace.
Ventless fireplaces produce only radiant heat, which is a drawback compared to vented fireplaces.
The lack of venting in the house exterior means this fireplace produces odors.
As a homeowner, you are advised to only use a ventless fireplace for limited intervals. In addition, users should open their windows regularly for fresh air.
Final Thoughts
Ventless fireplaces feature carbon monoxide and oxygen sensors.
Ventless fireplaces boast a smart design.
The highly regarded fireplace burns efficiently and safely.
Ventless fireplaces boast of smart design and other crucial safety features such as carbon monoxide detectors and oxygen sensors. The unique design makes them loved by many homeowners.
Reference