Here are some considerations if you're deciding to remove your gas fireplace (whether it's a gas fireplace insert or a different style). This is generally NOT a DIY job- it's best to hire it out to a professional:
You can shut off the gas supply to the fireplace using the shut-off valve that is specifically designed for it, or by using the mains valve to shut down the gas supply.
Get rid of the trim around the gas fireplace's edge, if possible.
If necessary, remove the fireplace surround.
Disconnect your fireplace from the gas line.
Disable any vent apparatus.
Disconnect any electrical supply from the gas fireplace
Disconnect any cables that are holding the fireplace unit to a back wall.
Disable the gas fireplace
Make sure the gas line is securely capped (Source)
Watch the video below so that you ensure you do this safely:
How to disassemble and remove your gas fireplace
A plumber and electrician will usually disconnect the gas pipe and electrical connections before you remove a gas fireplace. You will need to terminate the electrical wire in a junction box or by making it into a new outlet, if you are remodeling this area.
You may not have any other choice but to locate the gas pipe near or at the meter, and then disconnect it from there. It is important to determine if the gas pipe feeds any other appliances. You will not be able to disconnect the pipe from the meter if it does.
If the pipe is accessible, you will want to trace it back to the joint and cap it there. You can trace the pipe back to the pipe tees and connect it to another fixture to terminate the pipe at that joint. You can cap a gas pipe in a wall.
Without a pipe threader, it may be difficult to cap the pipe exactly as you want it to because of its layout.
I consider removing a gas fireplace to be a difficult DIY job. You should not attempt this type of work if you don't have the necessary experience or qualifications.
There is nothing cozier than a gas fireplace in any home. Heat and coziness are provided without the hassle of maintaining a wood fire. It's time to get rid of your gas fireplace, and this blog post is here to help.
A wide range of materials is used to construct gas fireplaces. Capped steel, refractory brick, and prefabricated modular units, purchased in sections or built from the ground up with grates already included, are the most common choices.
For hassle-free gas fireplace removal, there are a few things you can do ahead of time. Before removing it from the wall or floor:
Make sure that the power has been turned off at the source.
Make sure you have a plan in place for the gas pipe that is attached to it.
Continue reading to learn more.
Removing a gas fireplace
Tools required: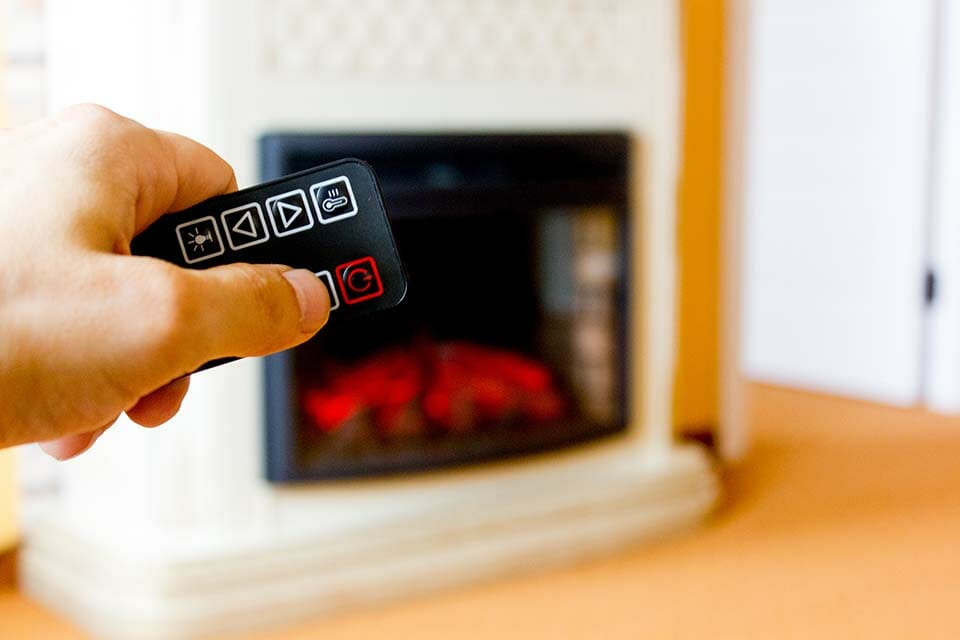 Any fitting can be loosened by using a few adjustable or open-end wrenches
Teflon tape
A black gas pipe cap would be ideal
A pair of fireplace gloves for your hands
The best defense against gas poisoning is to wear a gas mask
In addition, make sure there isn't anything on fire or in flames nearby. Some may advise you to keep a fire extinguisher nearby, but that is unlikely to be of any assistance in the event of a gas explosion.
Remove the trim first
If there is a firebox, you'll find this on the outside of it. You'll have more room to work on the next task if you get rid of it.
Next, remove the fireplace surround, if present.
Disconnect the gas line from the fireplace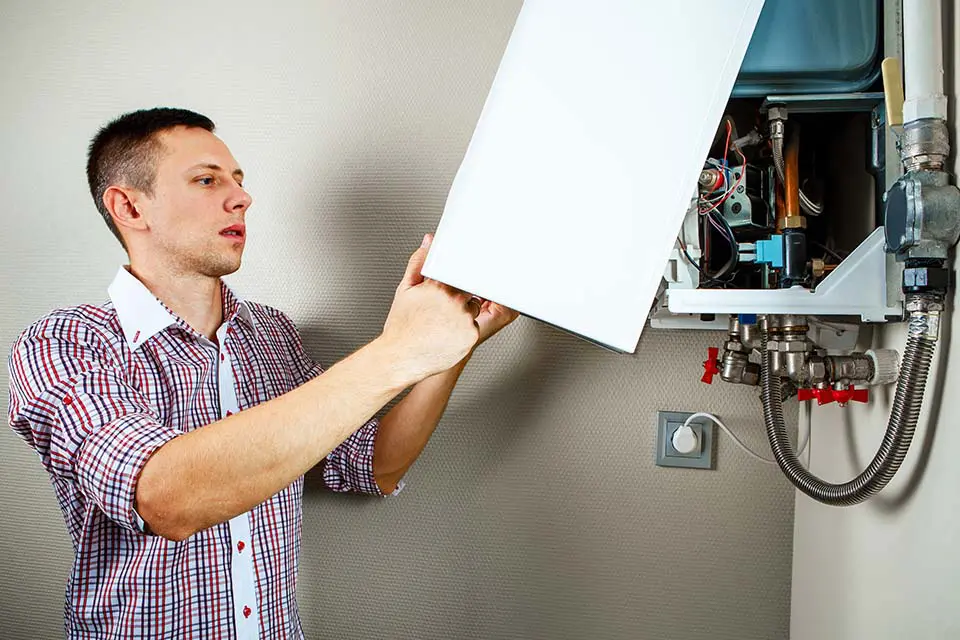 Cutoff valves are often located within six feet of the gas line. Even though this may suffice, it is preferable to cut off the supply of this particular line completely.
Make sure you find a larger valve that is away from the fireplace and closer to the gas supply to do this. Terminate the gas line before any additional outlets if it supplies gas to other appliances.
Remove the gas hose
Disconnect the appliance's gas line once you've confirmed that there is no gas supply to the fireplace. Wrap the pipe's edge with a gas pipe cap and seal it with yellow Teflon tape like Vanguard Sealant Tape.
Make sure there aren't any leaks in the system
Fill a bottle with water and dish soap to ensure no leaks. Once you've restarted the gas, spray the solution on all of the connections you messed with.
You've done the right thing if there are no bubbles. If you see bubbles, there's probably a leak somewhere. Restart the gas and try again, or hire a professional.
The venting apparatus should be removed
Venting for most freestanding gas fireplaces is done through the home's chimney or a separate roof or wall vent.
You'll need to disconnect your chimney from the roof or wall at this point. In this situation, a wrench could come in handy. A B-vent fireplace that uses the chimney does not necessitate this. They don't have vents, so there's no need to unplug them.
Unplug the power source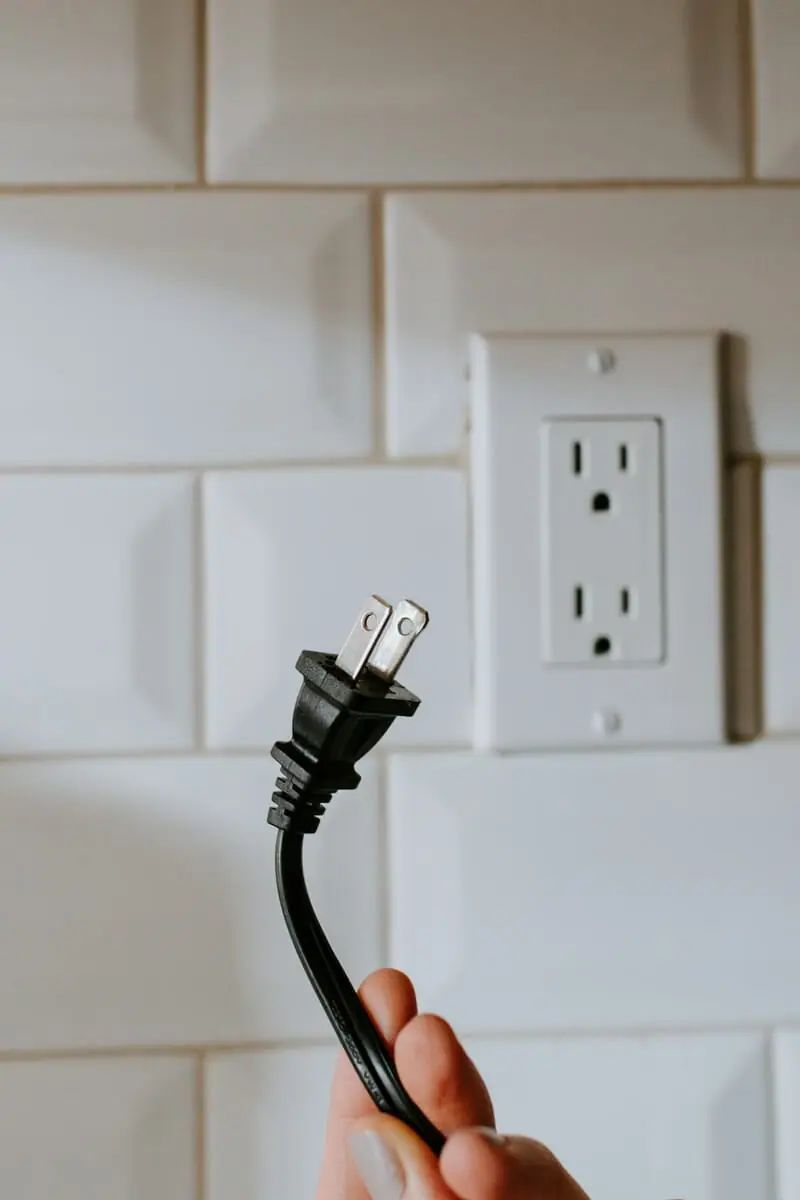 Unless you're an expert in electrical installations, you should hire a professional electrician to complete this task. It's also simple to remove the plug if it's just a simple wire connection. Check to ensure no exposed wires on the floor or the roof.
Unscrew all the cable clamps.
Removing all of the unit's cable fixings from the wall is necessary.
Remove the fireplace if it's still there.
After this, all that's left is to take down the fireplace.
Essential considerations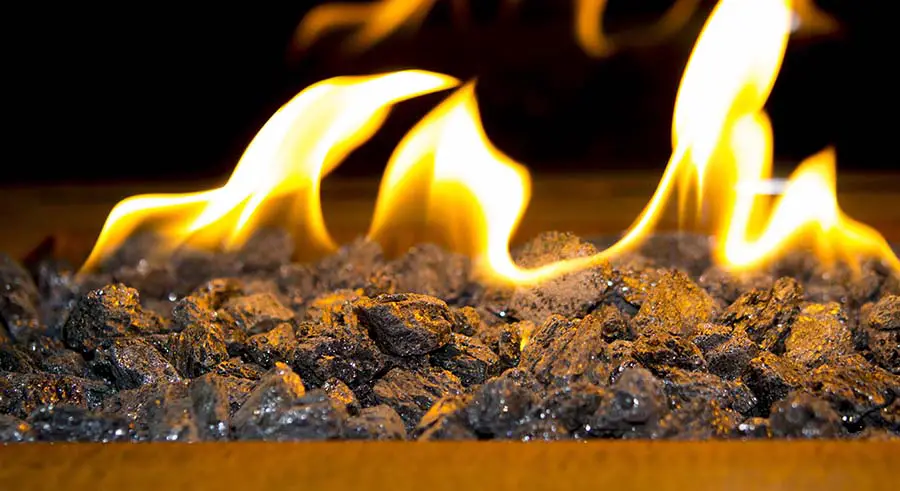 At the meter, turn off the gas supply.
Remove the entire gas line and return it to the desired area.
Use the approved yellow Teflon tape, which has a suit thickness, or the Teflon pipe sealant if you don't have any on hand.
If you're using a gas line, make sure the cap is black. A plug should never be used on a fitting. If a pin is too tight, it can break.
Using a shorter piece of pipe as a replacement for a longer piece of pipe in the joint is acceptable.
It's time to re-engage the engine's gas pedal. Alternatively, you can use a 50/50 solution of water and dish soap.
Spray all of the pipe connections that have been altered with a spray bottle.
If there are no bubbles, you've done it correctly.
Turn on the water heaters or other appliances' pilots as necessary.
Vacuuming or sweeping is also a good idea. Clean-up after removing the insert necessitates this step. Many dust, cobwebs and other debris can be generated when removing the gas fireplace insert.
After removing the chimney, make sure the area is clean by vacuuming or sweeping.
This process relies heavily on the fireplace's firebox.
FAQs
Is it expensive to have a gas fireplace taken out of service?
More work is involved in removing the gas fire, surrounding area, and fireplace if you plan to do it all at once. It's because these items are so difficult to remove.
Carbon monoxide is also emitted by g.s fireplaces, which necessitates a chimney. To use them, they must be connected to a gas line that has to be shut down and dismantled after they are installed.
When it comes to removing a gas fireplace, hiring a plumber who is also a licensed gas installer is the best action.
If they don't have to remove the chimney hood, their price will be around $600. Replacement of an electric chimney with a new one would be an example of this type of scenario.
Price hikes to $2,500 are possible due to the extremely high demand for deconstruction and reorganization.
Do gas fireplaces detract from home values if they are removed?
An installed fireplace usually brings back over 100% of the cost to the seller's profit on the home's sale.
Can I do it myself?
It would be best if the work is completed by a Gas Safe registered engineer as this is a statutory requirement. Working with gas connections is dangerous.
If the gas line is not sealed correctly, you run the risk of a fire or an inhalation injury if you attempt this project on your own. Beyond the obvious safety concerns, a fireplace's sheer weight and size make it nearly impossible to remove.