As winter is around the corner, it is important to keep your home warm and cozy. One way to do this is by using a zero clearance fireplace.
Traditional fireplaces can be hard to work with because you need to place them in an area that has enough space for the chimney and flue. Zero clearance fireplaces are great because they don't require any space in front or behind for these things.
The firebox of a zero clearance fireplace can be placed up against any wall of your home, providing you with more freedom on placement than traditional fireplaces.
What Is A Zero Clearance Fireplace?
A zero clearance fireplace is one that has its own insulation. It needs zero inches of clearance from any combustible materials. A zero clearance fireplace is basically a self-contained firebox designed to fit almost anywhere in your house.
Features of Zero-Clearance Fireplaces
Fireplaces come with a few features here and there to be more useful to the user. While the features may vary from one model to another, here are the basic features found in these room-heating units;
Glass doors to reduce heat loss when there is no fire. The doors should be left open whenever the fire is lit.
Thermostat to regulate temperature.
2-layered metal firebox with an airspace in between each layer. Inside the metal box is where the combustible material such as wood, pellets, etc is put
Air space insulates the outer layer of the metal box, preventing the fireplace from being hot on the exterior.
Zero-Clearance Fireplace Varieties
There are different types of zero clearance fireplaces with the following being some of the most popular ones;
1. Pellet-Burning Zero Clearance Fireplaces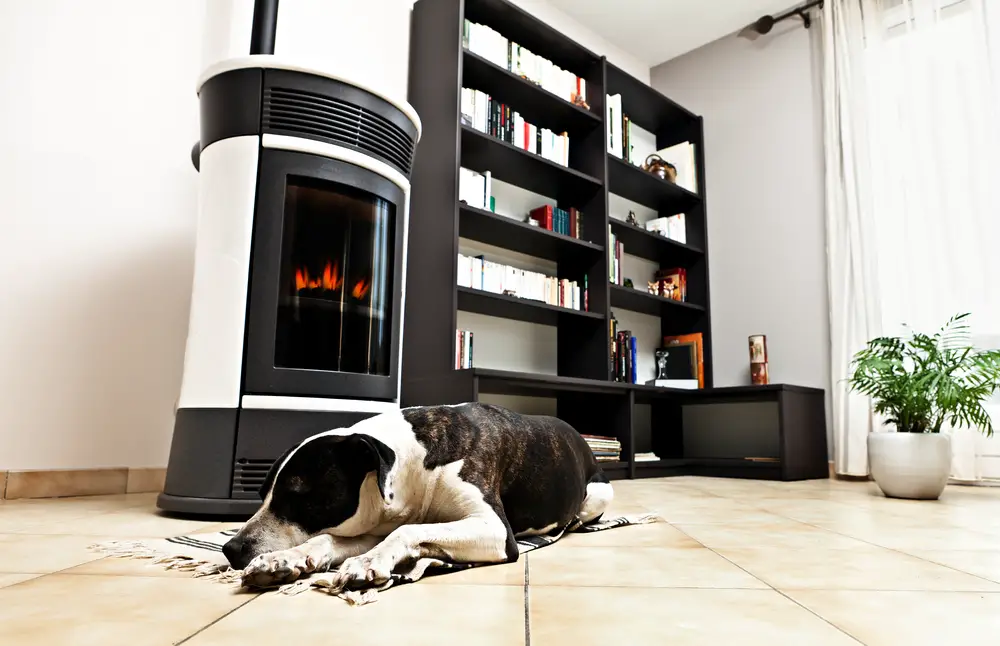 Pellet burning clearance fireplaces work with what's known as "pellets fuels." These are, simply, biofuels derived from biomass or compressed organic matter. Just like other clearance fireplaces, these fireplaces come with a few advantages and disadvantages, some of which are highlighted below;
Pros
Uses environmentally-friendly fuel.
Suitable for both urban and rural homes.
Cons
Pellet fuel can be quite costly.
Pellet fuel may not be readily available everywhere.
2. Gas Zero Clearance Fireplaces
Gas clearance fireplaces work with gas. Just like other clearance fireplaces, these gas fireplaces come in various models many of which have programmable thermostats to make them energy efficient. The thermostats can be controlled with a smartphone to keep energy costs low.
Notably, gas zero clearance fireplaces are among the most popular choices among homeowners. That's because of their amazing advantages, which include but are not limited to the following;
Pros
Does not require wood.
Easy to install and use.
Uses clean fuel.
Turns on instantly and provides immediate effect.
More efficient compared to other fireplaces.
Entails minimal maintenance.
Cons
Fairly expensive to install.
Gas is expensive.
3. Wood-Burning Zero Clearance Fireplaces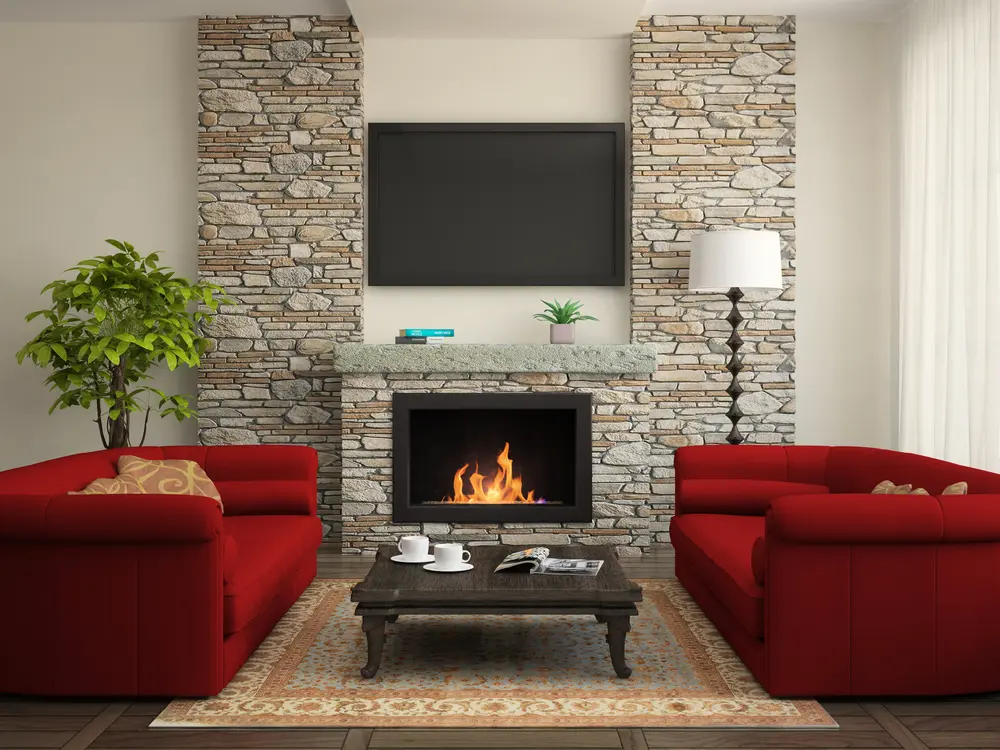 Just as the name suggests, wood-burning zero clearance fireplaces rely on wood to function. These clearance fireplaces come in various designs with different models including three-sided models and see-through ones.
Pros
Provides magnificent fire ambiance with woodsy aroma and crackling logs effect.
Enables you to make your fire aromatic, quick-burning, or long-burning.
Cons
Requires wood, whose regular supply can be challenging for those who live in cities and urban areas.
Wet wood doesn't burn well in a wood zero clearance fireplace.
Needs regular maintenance.
A traditional fireplace is not as efficient as other fireplace varieties.
4. Electric Zero Clearance Fireplace
Electric zero clearance fireplaces use electricity to run. These electric fireplaces can be seen in many city, urban, and rural homes even though they come with significant pros and cons.
Pros
The least expensive of all clearance fireplace varieties.
Easy to install and operate.
Highly portable.
Heats the room quickly.
Cons
Produces fake fire.
Cannot be used during a power outage.
Comes with limited style options compared to other fireplace varieties.
Expensive to operate.
Things To Consider
1. Decide On The Type of Clearance Fireplace You Want
As you can see, there are different options for clearance fireplaces available for buyers like you. The first thing you have to do is to decide what type of fireplace you want. Is it electric, gas, pellet-burning, or wood-burning fireplace? Of course, you'll need to weigh the pros against the cons of each option.
2. Decide On the Features You Want To Have
As said earlier, zero clearance fireplaces come with different features depending on the model. Choose the model with the features you are looking for as not all models will have those.
3. Consider Your Budget
Finally, zero clearance fireplaces don't cost the same. The prices for these room heating units vary from one model to another, depending on the features that you get. Only consider models within your budget.
Final Thoughts
The zero clearance fireplace creates a beautiful, open feel that I love. It also means that I don't have to worry about the mess of ashes from the fire cluttering up my basement.
I chose this model for my new home because it looked gorgeous in the showroom and I loved the way it looked when we turned on a fire. It made our living room feel so cozy and perfect for entertaining guests.
There are many reasons why I love my zero clearance fireplace but one of them is because of how easy it is to clean out. The ashes fall through the grate on to your concrete basement floor so you don't have to worry about them piling up around your fireplace like they do with traditional models.
Zero clearance fireplaces are pre-manufactured room warming units designed to install quickly anywhere in your home. These fire metal boxes vary according to what they work with, brand, model, and many other things. You can decide to buy a fireplace that uses electricity or gas to heat the wood. Similarly, you can go with one that burns wood or bio pellet for heating purposes.
It's a room-heating alternative designed to be easily installed in the home. This equipment can also be used to add to the aesthetic appeal of the house. Notably, zero clearance fireplaces heat through different means, which is the basis upon which they are classified. For example, some work with wood whereas others use pellets, electricity, or gas.