What To Know About Chimney Inspections
A home inspection usually includes a visual inspection of the chimney/fireplace but doesn't identify correct flashing, possible leaks, exterior damage, etc. They don't usually look inside to see if there are any problems.
For peace of mind, you'd want to call for cleaning/inspection. You can expect to be set for at least a few years with a $150-200 cleaning.
A proper inspection will look at things like: the flue functionality, creosote build up, and the blower.
When you get the chimney inspected, make sure they also take a look at the dryer vent/ range vent as well.
One Redditor said you'd know that the chimney isn't functioning correctly when the smoke swirls inside instead of going up straight into the chimney.
One important note on insurance: your insurance might require that the chimney be cleaned every year if you have a fireplace. It is important to plan and budget for it.
Enjoying your winter wonderland on a cold winter's night, there is very little to do that is better than curling up under a nice thick blanket, enjoying a cup of hot chocolate, and reading a good book.
What makes this even better is when you have a nice fire in your fireplace.
This scene is only possible and safe when you take the time to have your chimney inspected by professional chimney inspectors. Once they have certified your chimney safe to use, you can enjoy that winter wonderland scene as often as you want.
To learn more about chimney inspections and their cost, just continue reading our article. it has the information you need to know about so you can have a safe and fun time in front of your lit fireplace.
Why you need to inspect your chimney
Not too many people think twice about what is inside their chimney. As the saying goes, 'out of sight, out of mind' and the inside of their chimney is forgotten until something bad happens.
To have a safe winter season, you should get your chimney inspected, and here are the reasons why it is so important:
#1. It's a safety issue
Soot and other materials can get lodged up inside your chimney and if they are not cleaned out, they pose a serious problem. It is more like a ticking time bomb waiting for the right spark to set it off.
Or you may have loose stones or bricks that could be jarred loose at any time and fall on your house, car, or family member. Keeping your home safe from harm is vital throughout the year.
#2. It is a source for fires
Inside your chimney is a lot of soot, creosote, and other elements that are just waiting for the right spark to set them off. Uncleaned chimneys pose a serious fire risk to homes especially when you use them frequently throughout the winter season.
#3. A blocked chimney creates indoor air pollution
Chimneys are a favorite hiding place for small animals to build nests, for leaves to fall into or small twigs to find a resting spot. When these and other items build up inside your chimney they block the escape of smoke, fine particles that cause eye irritation or respiratory ailments, and so on.
This is a hazardous situation that needs to be cleared up especially if you have family members suffering from asthma or heart conditions.
The importance of a chimney inspection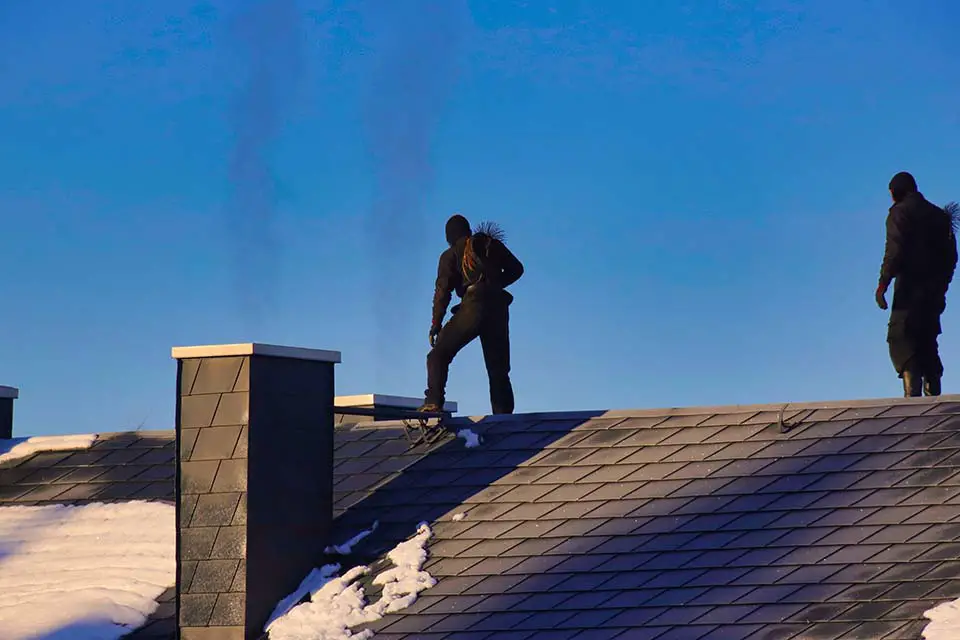 It is vital to have your chimney inspected on an annual basis and just before you start using it regularly. These inspections will find problems in your chimney and also provide instructions on how to solve those issues.
When you hire a chimney inspector you can expect the person conducting the check to examine your chimney for any build-up issues, structural damage, or obstructions. They may even do a little sweeping of your chimney to make sure they did not miss anything in their inspection.
If the inspector finds a problem, they will provide you with instructions on what you need to do to fix those issues and have a safe chimney. There are 3 types of inspections you can authorize:
Level 1– this is the basic inspection that deals with the easy-to-see and reach portions of your chimney. The inspector will check for structural soundness and make sure all components are working as they should.
Level 2– This level of inspection goes a lot further than level 1. This next stage inspection will include all of level 1's inspection requirements. The inspector will use special tools and equipment to check the interior of your chimney. Plus, he or she may inspect your roof, attic, basement, or crawl spaces. They may also inspect your chimney liner, the fuel type used in the fireplace, and any possible damage caused by natural disasters. This is the minimum level inspection if you are going to sell your home.
Level 3– all of levels 1 & 2 requirements are included here. Also, this level is reserved for chimneys with structural damage and it is possible that the inspector may order the chimney to be demolished and replaced with a new one.
Who should you hire for the inspection?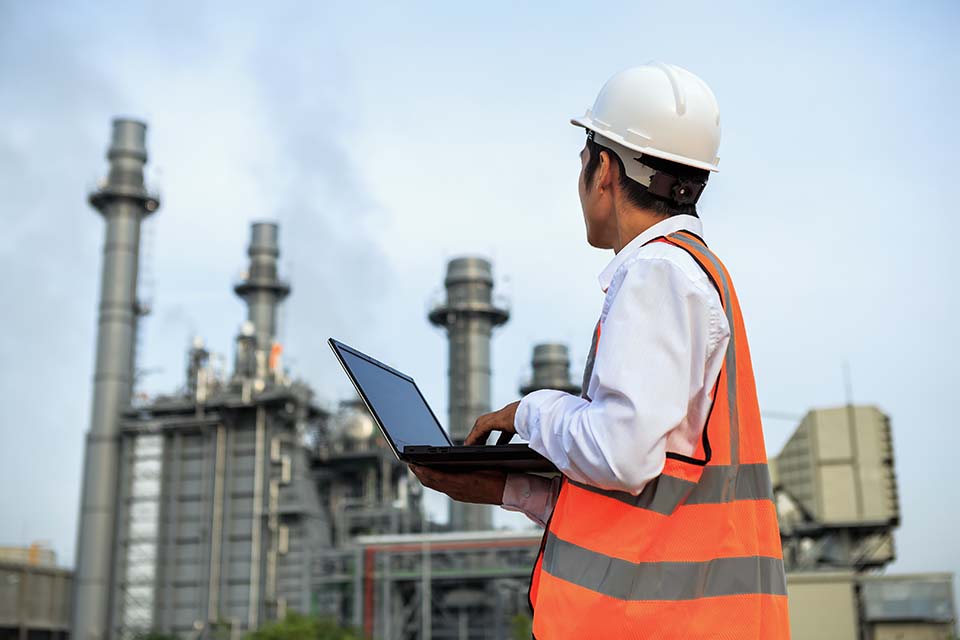 There are two different people who could inspect your chimney. The first one is a traditional chimney sweep but they are not qualified, for the most part, to conduct inspections and make determinations on the quality of your chimney.
Their main focus is on cleaning the soot, creosote, and obstructions from inside your chimney. While they may be able to spot damage, chimney sweeps do not have the authority to order a chimney repaired or demolished.
If you need an official chimney inspection, then you need to hire an actual certified chimney inspector. These inspectors are required to be certified by CSIA or the NFI, especially if a bank, mortgage lender, or insurance company is involved.
Some chimney sweeps can be certified by the CSIA but that is to make sure their cleaning application meets safety standards.
The cost of a chimney inspection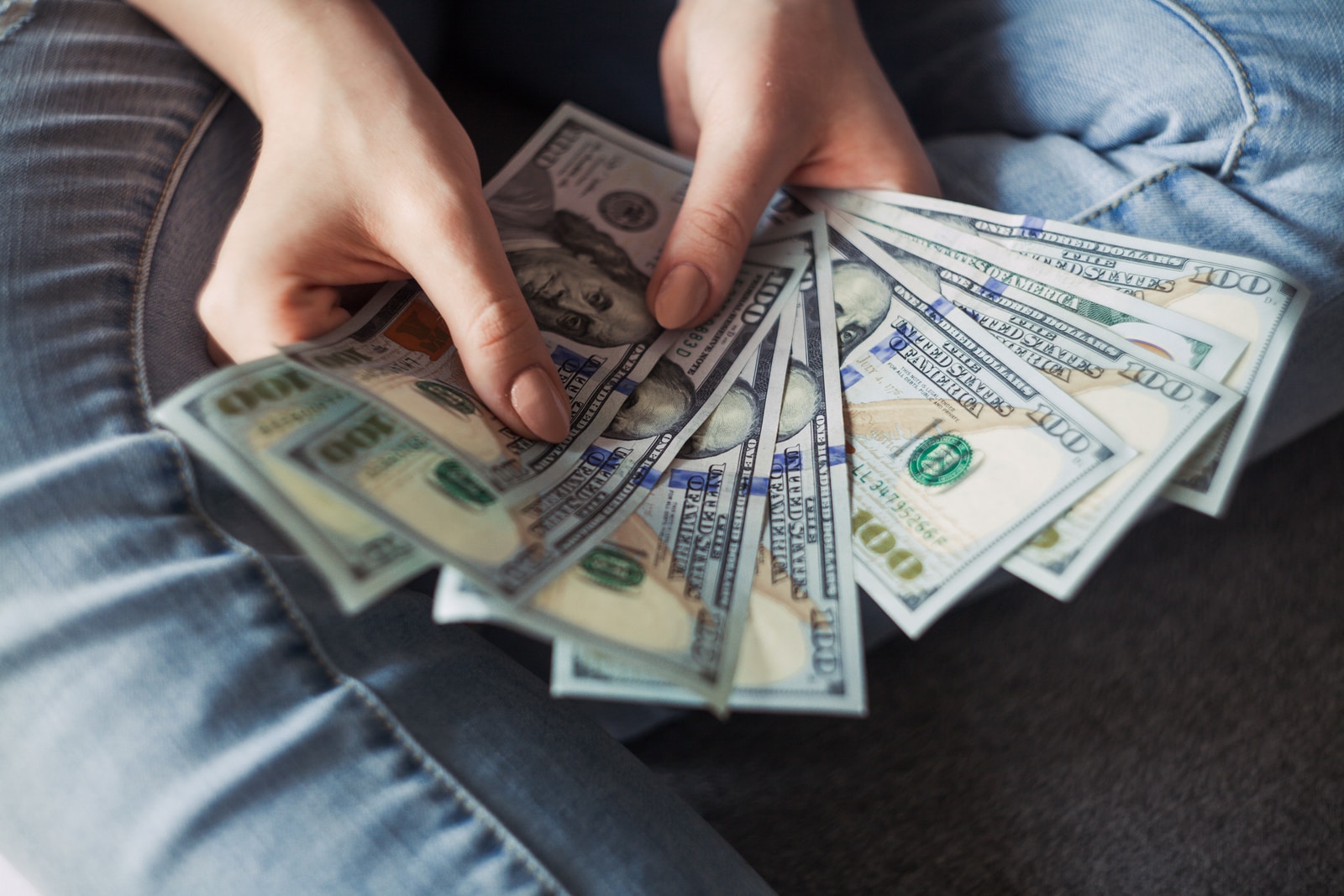 This is not going to be pretty.
#1. Level 1 inspection
This basic inspection will run between $100 to $1,000. The cost depends on the size of your chimney and how many flues it has that need to be inspected.
#2. level 2 inspection
A single flue chimney can cost you as little as $200 but a chimney with 4 flues can run you roughly $1000. But you are getting your money's worth due to the thoroughness of the inspection
#3. Level 3 inspection
Because this inspection level involves examining the integrity of the chimney's structure, you can expect to pay between $500 and $5000. The cost will include the time and expense of removing walls or other surfaces to see all of the chimney, along with looking inside to see what damage is there.
(Source)
Chimney inspections and maintenance FAQs
Here are the answers to some of your most important questions about your chimney, how to maintain it, and what is involved with an inspection.
#1. How do I find a good chimney sweep?
The Yellow Pages, Yelp, HomeAdvisor are good places to start. When you contact a chimney seep company make sure to ask for references, their credentials and see if they are CSIA certified. Also, ask if they have valid business liability insurance to protect you from any damage caused by their work or their employees' work.
You can try different newspaper classified ads but ask the same tough questions before you hire anyone.
#2. How much does a chimney sweep cost?
This will depend on the company you hire. Each company may set its own rates but you can expect to pay somewhere between $79 to $200 for basic cleaning services. Ask for the rates during your interview and see if they have different levels of cleaning.
The more complicated and involved cleaning services will cost you more.
#3. Can I do a chimney inspection myself?
This is possible if you have experience in construction, stonework, and related fields of construction. But it is not always recommended that you do this as you may not have the tools and equipment required to look deep inside your chimney for hidden obstructions or build-ups.
Also, it may be hard for a homeowner to spot little, fine cracks that can easily be hidden by soot, etc. Plus, a DIY inspection will not be accepted by mortgage lenders, banks, or insurance companies.
#4. What type of regular maintenance should I do on my chimney & fireplace?
The inspection and cleaning services are the keys to most chimney maintenance. Get these done on a regular basis so you can fix any minor problems before they become major ones.
If you burn wood, try to use logs that have been dried for about 6 months or longer. Don't forget to store your firewood in a proper place, like a shed with a roof but open sides. Keep the wood covered when it rains or snows.
Also, you should be aware of all manufacturer's instructions for operating heating systems that use the chimney as well as damper and other chimney parts. Don't forget to keep your fireplace clean, including the hearth.
#5. Do I need to have an inspection if I own a gas fireplace?
It is not just wood-burning fireplaces & chimneys that need an inspection. Damage, obstructions, and other elements will still build up when you use your chimney for a gas fireplace, furnace or water heater, and other heat-producing appliances.
As long as you have a chimney in use, you should get your chimney inspected once a year. Make sure to have your gas-burning appliances inspected at the same time. These appliances have parts that can wear out on you and make them unsafe to operate.